Has Kerala, God's Own Country, become a hub for terror-related activities?
Aug 23, 2016 07:48 AM IST
There's a growing undercurrent of terror in Kerala that's largely going unnoticed. The Perumbavoor robbery case points to this.
On August 19, eight vigilance officers raided the house of a businessman in Perumbavoor, in Ernakulam, in Kerala, and seized gold and valuables worth ₹13 lakh.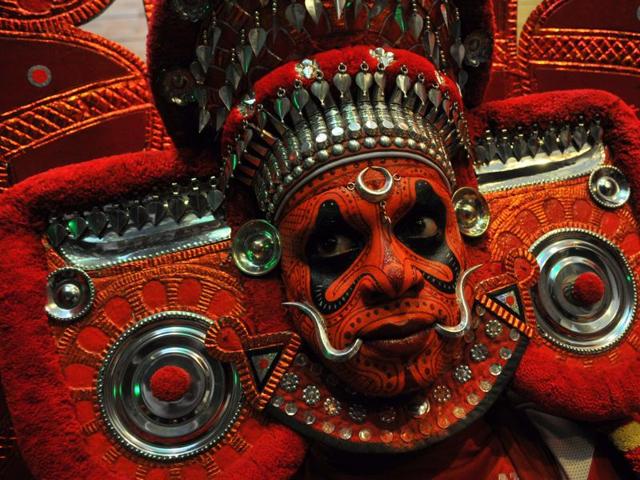 What makes this story different from other raids is that the eight "officers" were not vigilance officials, but sophisticated robbers.
To make things murkier, according to the Kerala Police, the robbery was carried out by a group which has clear links with terror groups and it is suspected that it was done to fund terror-related activities in India.
Read | Suspected woman recruit says 40 attended IS 'terror classes' in Kerala
On Monday the police arrested Abdul Halim, the prime suspect, and three of his accomplices. Halim and his group have in the past targeted gold merchants and other businessmen, and that money has been used to fund terror-related activities in Kerala and to fight the court cases of those accomplices. Media reports link Halim to Thadiyantavide Nazeer, an alleged Lashkar-e-Taiba commander, who was caught in 2009 after being on the run for almost two decades. Annas, one of those arrested along with Halim, is a suspect in a bus burning case in Kochi in 2005 and in the 2006 Kozhikode bus blast case. Naseer was the prime accused in 2005 case.
This leads to a question: Are terror-related incidents on the rise in Kerala? According to the South Asia Terror Portal (SATP), 22 terror-related incidents have been reported in the first seven months of this year in Kerala. Out of these only one — the June 15 Kollam bomb blast at a civil station — was violent, while the others were non-violent incidents like seizure of weapons, search for terror suspects and seizing fake Indian currency notes. During the corresponding period in 2015 only six such incidents were recorded.
Read | Kerala school under scanner over missing people
"Terror in India has long been associated with the extremist activities in Kashmir, Punjab or the Northeast. But in the south there is a silent and more potent terror wave," said a government official in Thiruvananthapuram who did not want to be named.
The recent news of about 20 people leaving the state to fight the "holy war" in Iraq and Syria for the Islamic State (IS) and the arrest of a Kabul-bound woman, who was an IS recruiter, from the Delhi airport point to this growing wave.
Is this a sudden change and what are the reasons for it?
"We have been monitoring patterns for some time now, and one of the main reasons for a high rate of terror-related activities in Kerala is its close ties with the Gulf (West Asia). A lot of radicalisation and terror planning and funding comes from this route into Kerala," said a former top official of the National Intelligence Agency (NIA), who investigated many terror cases in the state until recently, but did not want to be identified.
Read | Cops probe ISIS suspect's stay in Andaman islands
"What is very disturbing is that many well-off people are part of these silent modules and many times they themselves are not aware of it....Also, it is no longer limited to north Kerala, reports of such activities come in from all places in the state," he said.
Kerala earned the tag God's Own Country with its picturesque backwaters, pristine beaches and Chinese fishing nets. But there's a growing undercurrent of terror-related activities that have spread the length and breadth of the state — the Perumbavoor case should remind the Pinarayi Vijayan government of this.
@vijucherian