How a development impact bond is helping improve girls' education in Rajasthan
Published on Aug 03, 2018 12:59 PM IST
The development impact bond, the first of its kind in India, achieved 116% of its enrolment target and 160% of its learning target. Its success has immense implications for education policy and innovative financing.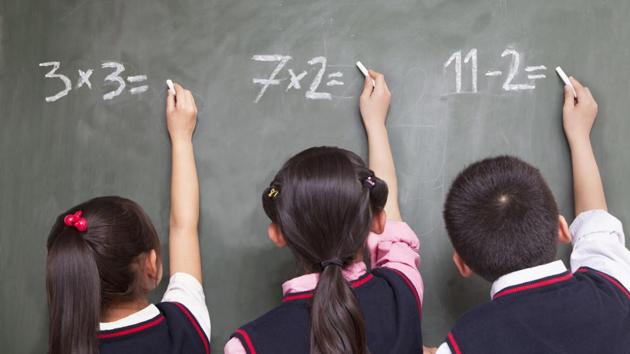 Shamika Ravi and Prerna Sharma
Three years ago, an innovative financing experiment was started in Rajasthan. Called the Educate Girls Development Impact Bond (DIB), the programme aimed to provide a targeted intervention to 9,000 out-of-school girls in Bhilwara district. In a district where one in 10 girls aged between 11 and 14 were kept out of school, the DIB sought to increase school enrolment and improve learning outcomes. On July 13, it was announced that the programme had achieved 116% of its enrolment target and 160% of its learning target. Surpassing expectations, the success of the first DIB in the world has immense implications for education policy and innovative financing instruments.
Impact Bonds are a new, complementary source of funding developmental interventions. Private sector firms undertake the initial investment by providing the upfront working capital to service providers to deliver programmes on the ground. Outcome payers — governments or development agencies — are obligated to repay the private firms' investment alongside a fixed return if, and only if, pre-determined performance indicators are met.
Despite the Indian government's commitment to education, Rajasthan has some of the worst education indicators in the country. In rural parts of the state, a girl is more than twice as likely to be out of school compared to a boy. That's where the bond tells a compelling story of how various stakeholders can come together to positively impact the delivery of social services, and how small-scale interventions can create benchmarks and common frameworks for scale and sector-wide impact.
Student enrolment was defined by the percentage of out-of-school girls (between the ages of seven and 14) enrolled in school by the end of the third year. Students' learning was measured using the ASER test, a widely used test of basic literacy and numeracy, in a randomised controlled trial. For the intervention, the test measured three proficiencies: Hindi, English and Mathematics. Enrolment, which accounted for 20% of the outcome payment, achieved a verified percentage of 92% against the predefined target of 79%. By the end of year three, the programme had surpassed the target, enrolling 768 girls, accounting for a 116% increase. Learning outcomes, which made up 80% of the outcome payment, saw an increase in 8,940 more learning levels than the comparison group against a targeted predefined metric of 5,592, equivalent to a 160% achievement against target.
As India begins to assess the results from the Development Impact Bond in Rajasthan, private and government actors must ensure that this stream of investment goes beyond a market experiment and gets scaled up. The ability to gather data from such programmes as well as synthesising it to get meaningful insights must be prioritised and the efforts by all stakeholders applauded. Given the flexible nature of interventions in Impact Bond contracts, the room for adjustment in future pilot interventions must be encouraged and the learnings from the pilot phase taken note of.
Inherent in all this lies one key learning: by focusing on outcomes rather than interim outputs, and by providing service providers flexibility to adapt to better meet the needs of particular individuals, this new cross-sector partnership and innovative financing holds much promise for service delivery and evidence-based policymaking.
Shamika Ravi is research director and a senior fellow at Brookings India, and a member of Economic Advisory Council to the Prime Minister. Prerna Sharma is a research associate at Brookings India.
The views expressed are personal