Actress who accused Luv Ranjan of sexual harassment pens open letter, says low of people to call her a liar
Oct 16, 2018 12:25 PM IST
Earlier actor Nushrat Bharucha had come out in defence of Luv Ranjan, her director in four films.
Claims and counter claims can be mind numbing and more so in the case of Me Too. Among the many Bollywood personalities who have been called out by various women is Pyaar Ka Punchnama director Luv Ranjan. The anonymous woman who had called out to the director, nearly six days back, has written an open letter to all those people who have tried to discredit her account.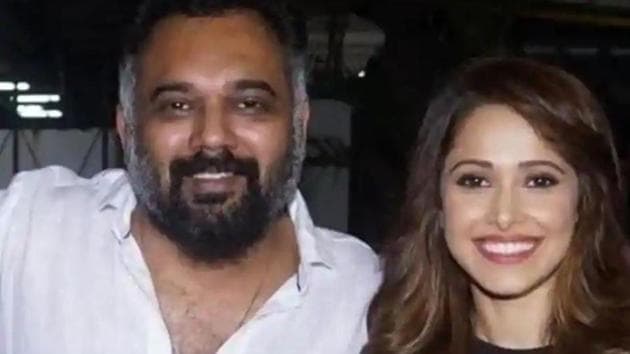 In an interview to Mid Day, the anonymous actor had detailed out how the said director had allegedly harassed her. While Luv quickly denied any wrongdoing, it is Nushrat Bharucha, the lead heroine in four of his films including Pyaar Ka Punchnama, Akaash Vani, Pyaar Ka Punchnama 2 and most recent Sonu Ke Titu Ki Sweety, who came in defence of Luv and said that she loved with Luv's team as she "feels safe, protected, respected and cared for".
Her claims have obviously not gone down well with the actor in question. In her open letter she attacked all the women and men who have come out in support of Luv, saying: "Just because he was nice to you and did not put you through the traumatic experience that I went through, does not make my story false. You are free to portray him in a positive light because that's your experience with him, but it is extremely low of you to call me a lair. This is precisely why men have gotten away with such acts and women have remained quiet all these years. shame on you all for questioning my motives!"
The actor had accused Luv of asking her to strip down to her undergarments and had allegedly asked her if she masturbated. She now explained how after she walked out of the film, he messaged her continuously for a month, insisting that she had misunderstood him. He was probably afraid of the repercussions of his actions and that was the reason he mended his ways. That's how others didn't face the same experience as she did.
"But I didn't deserve to be treated that way for you to enjoy the benefits of it," she added.
She has gone on to say that she had chosen not to reveal her identity as she wasn't keen on publicity and neither is she suing Luv. Naming Nushrat, Sonnali Seygall and Shobha Sant, she wanted to know just how she was being accused of having "agendas".
Expressing her solidarity with the likes of Vinta Nanda, Chinmayi Sripaada, Sandhya Mridul, Saloni Chopra, Natashja Rathore and Sanjana Chowhan, the actor said that all she wanted was "an honest apology and acknowledgement from him of what he had done. I want him and all the other men to atone for their terrible behaviours and never repeat it."
Follow @htshowbiz for more