William Dalrymple's upcoming book of photographs captures historical places
As part of his research for The Historian's Eye, Dalrymple travelled to various battlefields and ruins, mosques, Sufi shrines and temples.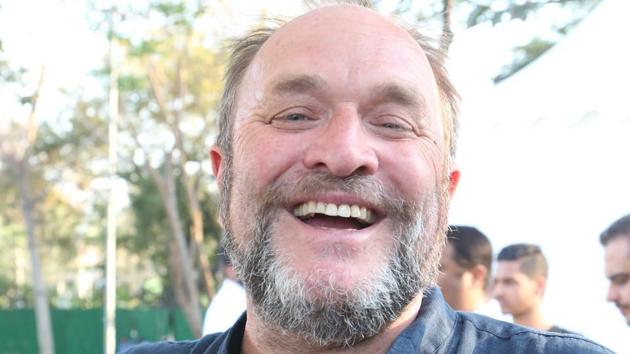 Updated on May 17, 2018 02:57 PM IST
Press Trust of India, New Delhi |
Press Trust of India
Historian-author William Dalrymple will come out with a book of photographs in June which will have images of the places where history and art were being made in the 18th and early 19th centuries. "The Historian's Eye" has a foreword by ace photographer Raghu Rai who says that Dalrymple is "treating us now, not only to his wonderful words as a historian but his sensitive eye as a photographer too!"
As part of his research for an upcoming book, Dalrymple had been travelling to all the places where history took place -- the battlefields and ruins, the mosques, Sufi shrines and temples, the paradise gardens and pleasure grounds, the barrack blocks and townhouses, the crumbling Mughal havelis and the palaces and forts.
In the process, he also explored the art and culture of the period, whether it was researching ittar -- an essential part of the rituals of eighteenth-century court life -- in Lucknow and Kannauj; or going up to Kashmir, the Punjab hills and the lower Himalayan valleys of Chamba, Guler and Kangra, to see where, arguably, the most beautiful of all Indian miniatures were painted.
"As a result, the portfolio of pictures that Nathaniel Gaskell and Dalrymple have put together in the book is more focused than the last exhibition, 'The Writer's Eye'," publishers HarperCollins India said. Dalrymple said he is completely thrilled that HarperCollins India is publishing his photographs and it the "realisation of a long held dream".
According to Udayan Mitra, Publisher (Literary) at HarperCollins India, "William Dalrymple's photographs show us numerous sites where history was made. It's a fascinating way of encountering history -- and the way Dalrymple looks at places through his lens lends a very special perspective to the collection."
Follow @htlifeandstyle for more
Close Story