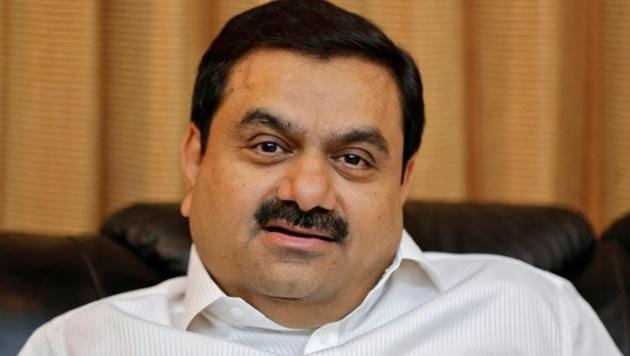 Adani Gas will not take IPO route, plans direct listing of shares
In a direct listing, a company sells shares directly to the public. It is less expensive than an initial public offer, as there are no underwriters involved. Besides, there is no issue of new shares.
Livemint, Ahmedabad and Mumbai | By Maulik Pathak, Kalpana Pathak
UPDATED ON MAR 05, 2018 12:09 PM IST
Adani Gas Ltd, the gas distribution business of Adani Group, is planning to go for a direct listing of shares instead of an initial public offering, two people aware of the development said.
In January, the Adani Group decided to demerge its gas sourcing and distribution business into a new company called Adani Gas Ltd.
The board of Adani Enterprises Ltd approved the scheme of arrangement among Adani Enterprises Ltd, Adani Gas Ltd and Adani Gas Holdings Ltd, according to one of the two people cited above.
Adani Gas supplies piped natural gas (PNG) to households and industries and compressed natural gas (CNG) for transport.
"City gas distribution has a good future in India and the company has aggressive growth plans. Direct listing is a good way of monetisation," said the second person cited above.
In a direct listing, a company sells shares directly to the public. It is less expensive than an initial public offer as there are no underwriters involved. Besides, there is no issue of new shares.
Adani Gas has set up city gas distribution networks at Ahmedabad and Vadodara in Gujarat, Faridabad in Haryana and Khurja in Uttar Pradesh. In addition, the firm has won the contracts for gas distribution in Allahabad, Chandigarh, Ernakulam, Panipat, Daman and Dharwad in a consortium with state-owned Indian Oil Corp. Ltd.
Adani Gas, which currently operates in six cities, plans to expand it to 50 by 2021.
"The company will focus on growing its residential penetration by extending beyond 3 lakh customers," its 2016-17 annual report said.
The company currently has a pipeline network of over 5,000km.
With the Petroleum and Natural Gas Regulatory Board (PNGRB) expected to augment the city gas distribution network to cover 240 cities by 2022 from the current 44 geographical areas, the company is created necessary infrastructure by building a network of pipelines across seven cities in a joint venture with the Indian Oil Corp.
"It is also drawing up plans to bid for over 10 cities with the objective to improve profitability and market share," said the first person cited above.
As part of the demerger, shareholders of Adani Enterprises will receive one share of Adani Gas for each one held, the company had said in an investor presentation on 18 January.
According to the plan, Adani Gas Holdings too will merge with Adani Gas Ltd.
"The group believes in enhancing shareholders value and seeks opportunities for the same. Board of Adani Enterprises has already approved demerger of renewal power undertaking into Adani Green Energy Ltd (AGEL) and both AGEL and Adani Gas will unlock significant value for shareholders of Adani Enterprises," an Adani Group spokesperson said in an emailed response.
The demerger is expected to unlock the value of gas sourcing and distribution business currently embedded in the value of AEL by eliminating the holding company discount and providing financial flexibility for raising capital for sustainable growth of gas sourcing and distribution business. The deal is likely to be completed in the second quarter of second fiscal in 2019.
Upcoming LNG terminals at Mundra and Dhamra will lead to integrated and stable supply chain for Adani Gas.
Work is currently on at the Adani group backed 5 million tonnes LNG import terminal at Mundra in Gujarat, which is expected to be operational this year. Adani group is also setting up a 5 million tonnes LNG terminal at Dhamra on the east coast of India where it runs a commercial port.
In 2015, Adani Group outlined plans for a major business reorganization aimed at unravelling its corporate structure and unlocking shareholder value. The group announced plans to move away from the holding company structure and move towards one in which it had four independent, listed entities for its four major business segments.
The current plan for Adani Gas seems to be similar to its earlier strategy where it demerged and listed Adani Transmissions Ltd. On 1 March, Reliance Infrastructure Ltd (RInfra) said its shareholders had given approval to the sale of integrated Mumbai power business to Adani Transmission Ltd for Rs18,800 crore.
According to a 24 January Morgan Stanley report on India gas utilities, 'gas was in a sweet spot'.
"First, with oil in the high US$60s, gas is in a sweet spot to accelerate oil to gas substitution. Second, supply constraints are easing while domestic production is reviving, and new pipeline networks should further unlock latent demand as new demand centers get connected. Third, with the gas regulator (PNGRB) now fully staffed, long- pending decisions on streamlining of pipeline tariffs as well as bidding for rollout of new city gas networks, should accelerate in 2018, providing long-term earnings visibility beyond this decade," it said in its report.
Close