After GST, sell goods at revised MRP or go to jail: Govt tells manufacturers
Jul 07, 2017 09:27 PM IST
Manufacturers will face punishment including jail term for not printing revised price on unsold and new products. This provision has been enforced under the Legal Metrology Act of 2009.
The government told companies on Friday they must print the revised maximum retail price of goods they manufacture or face punishment, including a year in prison and a fine of up to Rs 1 lakh.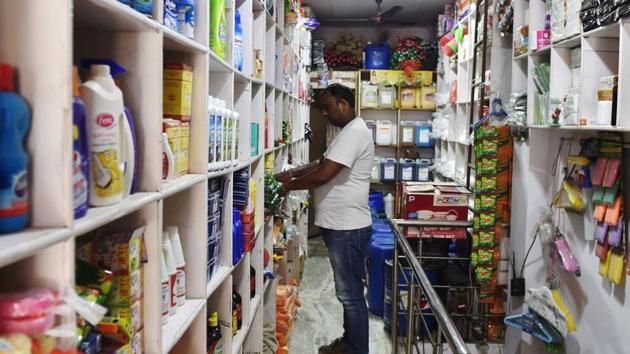 This is the latest effort by the government to ensure compliance by manufacturers and retailers under the new Goods and Services Tax (GST) amid complaints from consumers of overcharging and arbitrary tax rates.
"We have told companies to reprint revised rates on unsold goods. Stickers of new MRP should be pasted so that consumers are aware of the change in rates after GST," consumer affairs minister, Ram Vilas Paswan, told reporters.
The new order draws from provisions under the consumer protection laws that stipulate fines of up to Rs 50,000 for the first two offences and Rs1 lakh as well as a year in jail for repeat offenders.
"Companies are taking advantage of input credits under GST, which brings their manufacturing costs down, but they are not passing on the benefits to consumers. We want them to do that," said BN Dixit, director of the legal metrology department that governs rules of weight measurement of manufactured goods.
Dixit said officers of his department will monitor compliance of the new government order on MRPs and also urged consumers to lodge complaints in case of violations. Helplines have been set up under the ministry of consumer affairs to address customer grievances and GST-related queries.
The government had earlier allowed traders to sell pre-GST stocks with new MRP stickers till September 30. But fresh goods are now mandated to carry revised MRP.
Some traders and retailers are reportedly charging GST above the MRP which already factors in all taxes. Government officials said such instances are violations of the anti-profiteering clauses of the GST Act, and will be dealt with if customers complain.
The GST was launched at the stroke of midnight on July 1, replacing some 20 federal and state taxes to unify a country of 1.3 billion people into one of the world's biggest common markets.
The switchover meant businesses had to overhaul their accounting processes and factor in tax changes, but reports of consumer grievances continue to pour in from across the country.