Bought gold in last few days? You may have to invest in gold monetisation scheme
Updated on Nov 21, 2016 07:01 PM IST
The government is likely to use the data on the amount of gold purchased in the last 11 days to boost its gold monetisation scheme.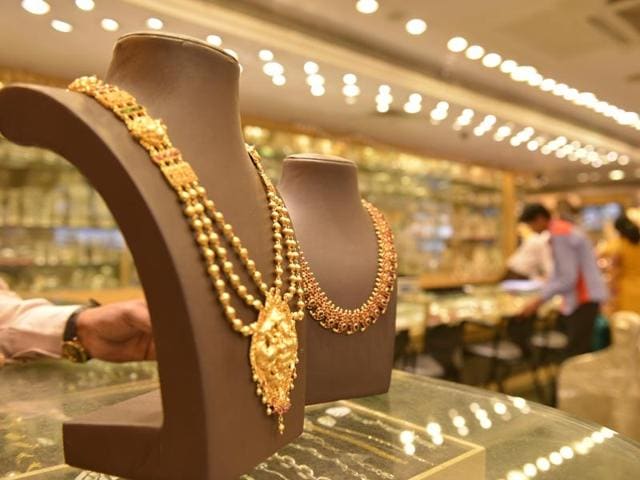 The government is likely to use the data on the amount of gold purchased in the last 11 days to boost its gold monetisation scheme.
Gold has been the most sought-after commodity to convert idle and unexplained money ever since the government announced the demonetisation move on November 8. Thousands have bought gold using invalid currencies of R500 and R1,000.
According to people aware of the development, the income tax and customs departments are keeping a close watch on such purchases, and could come up with a scheme where the taxpayer would be able to escape penalties by investing a certain part of his gold buys in the monetisation scheme.
Around 5,73 tonnes of the yellow metal have been collected so far since the launch of the gold monetisation scheme on November 5, 2015, said the sources quoted above.
The government is still working out the contours of such a proposal, which could well be part of its second phase to curb black money.
Prime Minister Narendra Modi has already hinted at his next course of action during his recent Goa visit. "I am not going to stop at this. I will expose the history of corruption of 70 years since Independence," Modi had said, adding that the government will unmask benami property owners.
"The jewellers are able to show these (gold purchases since November 8) as Diwali sales and hence a lot of that money has been regularised," said one trader who asked not to be named. While an average of 50-70 kilogrammes were converted in the initial days, the amount has since increased with one Mumbai jeweller selling more than 200 kgs in a single day.
Customs officials are already tracking sales of around 500 jewellers in the country. The black market rate for such gold purchases is above R50,000 for 10 grammes, 61% above the official rate of R31,000.
The government is looking at bank deposits of gold traders who have been splitting large sums into tranches of R2-2.5 lakhs. It is also monitoring property deals where the cash component has gone up. While most developers have said that sales have gone down, there has been a rise in the cash to cheque ratio in recent transactions. "It depends on the developer if he is able to regularise the cash so received by using black market where the going rate is R20,000 for every lakh of old currency to be converted," according to one consultant.
The current regulation – Benami Transactions (Prohibition) Amendment Act – which came into force from November 1 applies if a property is in one name but paid for in another. By virtue of it, all recent transactions will be covered by tax authorities.
There is also a move by the Income tax department to look at unexplained money that many households have reported as part of regular income.