ICICI Bank issues clarification on whistleblower complaint, denies charges of inflating profit
ICICI Bank issued a clarification to the stock exchanges on Friday, addressing charges in a whistleblower complaint received by the bank on March 31.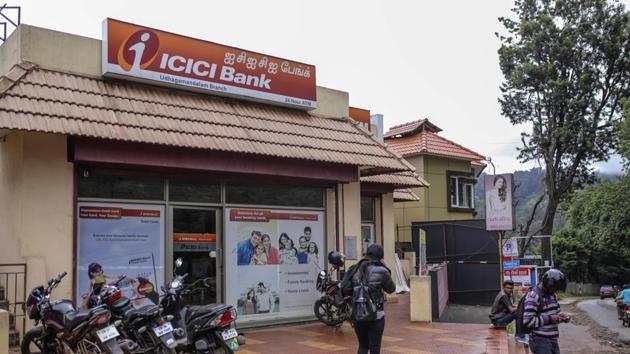 Updated on Jun 25, 2018 03:50 PM IST
ICICI Bank has clarified its stand on allegations made by a whistleblower on deferring bad loan provisioning, overvaluing of corporate securities and incorrect accounting of interest income and NPA recoveries as fees.
The bank, responding to a query from Livemint, told the stock exchanges on Friday that it received a complaint from a whistleblower on March 31, alleging 'incorrect asset classification' resulting from 'irregularities in the conduct' of '31 borrower accounts.' It also cited allegations of overvaluing securities for corporate loans, and 'incorrect accounting of interest income and NPA recoveries as fees.'
Based on the findings of the enquiry instituted into the complaint under the bank's whistelblower policy, the bank said all the 31 loan accounts were fully classified as non-performing, well before the bank received the complaint, and provisions were made as per applicable norms. However, it said, "In certain accounts, transactions were observed that may have delayed the classification of the account as nonperforming under Indian GAAP (generally accepted accounting principles) in earlier years." "As mentioned earlier, all the above loans had been classified as non-performing and provided for as per applicable norms by December 31, 2017 itself", ICICI added.
Provisioning for bad loans means that a bank must set aside a side an amount from its profits to compensate a likely loss caused on a loan. When a bank delays reporting the quantum of its bad loans, its profit can appear to be inflated.
Addressing the other charges in the whistleblower complaint, ICICI said, "Based on the procedures performed in the enquiry, the allegations relating to incorrect accounting of interest income and NPA recoveries as fees, and overvaluation of security for corporate loans, were not borne out."
According to a Livemint report, a complaint by the whistleblower, who is an ICICI Bank employee, made on March 20 and March 22 to the RBI and SEBI had alleged that the bank deliberately failed to set aside funds to provision for 31 defaulting loan accounts between fiscal year 2008 and March 2016, not fiscal 2017.
The bank's clarification, the report says, does not answer the whistleblower's allegation as to why the bank's management deliberately delayed provisioning for 31 loans.in a number of fiscal quarters between 2008 and 2016.
ICICI Bank has allegedly inflated profits, largely by understating the quantum of bad loans made to the 31 companies, in which impairment was delayed by a quarter to even up to five years, according to the complaint seen by Mint.
Close Story