Demonetisation: A virtual nuclear strike to tackle a mosquito
Even if there is a revenue gain — which would suggest the old stock of black money has been, partly or substantially, eliminated — the curse of black money is unlikely to disappear. Why? Because the well-known and widely recognised incentives for creating black money remain firmly intact. As yet the government has not addressed this more important issue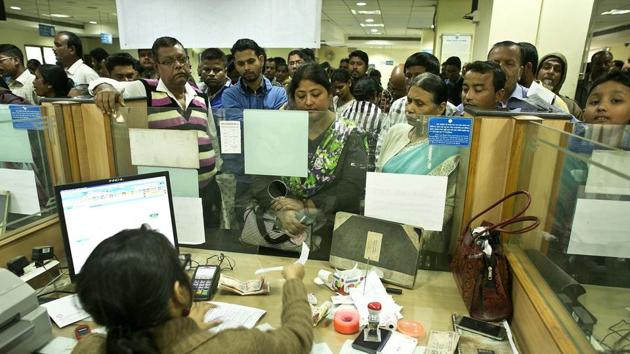 Updated on Jan 15, 2017 12:21 AM IST
Two months into demonetisation is an opportune moment to assess what we've achieved. I plan to do so in terms of its main aim to eliminate black money which, undoubtedly, has attracted resounding support. The others simply do not justify extinguishing 86% of all currency. Actually, nor does an attack on black wealth held in cash but since the cause is so popular I propose to overlook the fact a virtual nuclear strike was deployed to tackle what seems like a mosquito.
On November 8 currency amounting to Rs 15.4 lakh-crore was demonetised. We now have three separate reports claiming that possibly up to 97% of that amount has been banked by December 30. If this is true, it can only mean two things: Either nearly all the black money is back in the system or the Reserve Bank of India grossly underestimated the currency in circulation.
Let's go with the first interpretation. The second, I hope, is unfounded. Even if all the money is securely credited in banks it doesn't mean it's been laundered. However, this is where the government's problem starts and it's a huge challenge it faces.
Can the authorities detect which deposits are legitimate and, therefore, money on which tax has been paid and which is black? The Union finance minister has asserted this can and will be done but that depends on how easy and feasible this task is.
Read: Demonetisation: RBI refuses to give information, cites threat to life
Sudhir Chandra, a former chairperson of the Central Board of Direct Taxes, has told The Hindu (December 19) that if even 1% of the country's 450 million accounts are scrutinised it means investigating 4.5 million in one year. Given that the CBDT scrutinises 300,000 annually this is a 15-fold jump. Do we have the trained manpower for this 1,400% increase?
A report in this paper on January 6 suggests how this could be made easier. Allegedly Rs 7 lakh-crore has been deposited in around 6 million accounts, which have received deposits of Rs 2 lakh and more. So if this is the broad number that has to be scrutinised the challenge is less daunting. Of course, you can still question whether it's doable and, indeed, many will.
Read: Demonetisation has led to higher bank deposits but why won't companies borrow
Now, let's assume the government does detect most or all of the black money deposited in various accounts. On that basis, Surjit Bhalla (Indian Express, December 6) has calculated it will receive additional revenue in the first year of Rs 2.5 lakh-crore with a further Rs 1.5 lakh-crore every year in perpetuity. If he's right, it's a significant gain and demonetisation will be deemed successful.
But something else is also possible. The process of scrutinising so many accounts could unleash another inspector-raid raj. That means harassment, intrusion and vengeful scrutiny. It also opens the door to extortion, corruption and bribery. And at the end of it all the gain may be a lot less than Bhalla's prediction.
Finally, even if there is a revenue gain — which would suggest the old stock of black money has been, partly or substantially, eliminated — the curse of black money is unlikely to disappear. Why? Because the well-known and widely recognised incentives for creating black money remain firmly intact. As yet the government has not addressed this more important issue. As long as it doesn't, black money will continue to be generated and bedevil our economy.
The views expressed are personal
Close Story