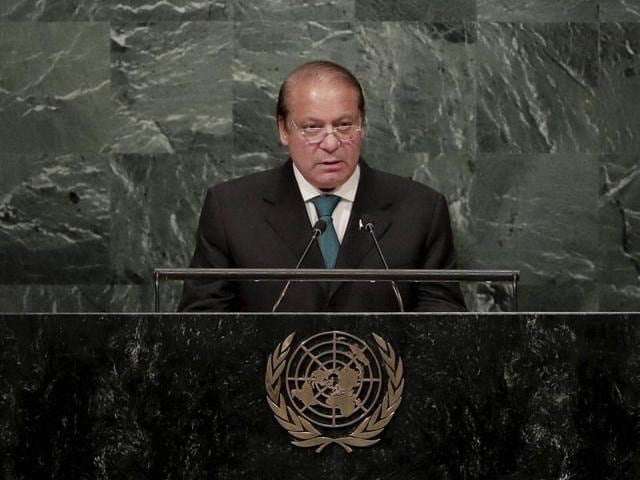 The choice now is Pakistan's: Terror or talks
This may be the moment for Narendra Modi to publicly tell the Pakistanis that there's a change in India they must recognise
UPDATED ON OCT 02, 2016 01:02 AM IST
We've done what we had to do and by all accounts we've done it well. An anti-terror strike across the Line of Control has been efficiently executed even if Pakistan insists no such strike took place. Diplomatically we've taken sure-footed steps to embarrass Pakistan and force a postponement of the Saarc summit. Both of these were well-considered measures.
Whilst we don't have confirmed details of the military action we do know two things. It happened simultaneously in seven or eight separate areas, which suggests it was well-planned and sizeable in scale. Second, if Pakistan insists these strikes did not happen, one can also hope they may not retaliate. After all, you can't take reprisal action against what hasn't happened!
Read: India-Pak tensions bring back war memories, fears: 'Where will we go?'
However, the key question is a different one. What now? Whilst steps in response to the Uri terror attack were understandable and even inevitable, we still need to look ahead and keep our focus on how we sort out the Indo-Pakistan problem.
Will our strong response to Uri ensure there is no further terrorist action by Lashkar or the Jaish? Or, because Kashmir has become too dangerous to repeat, will we see attacks on vulnerable targets in places like Kabul, Jalalabad or Herat? It will be a while before we know and till then we have to hold our breath.
Our hope must be a simple one. Once the LeT and Jaish know we'll hit back it could raise the bar so high they might hesitate to strike again. And this could also put pressure on their Pakistani patrons. Knowing that India will respond swiftly, toughly and effectively may lead them to rein in these groups. Of course, it's possible this message may have to be conveyed two or three times before it's correctly heard and believed but I hope not.
The bigger question is: Will our tough response make it easier to find a solution to the Kashmir problem? It could if we play our cards correctly. Standing up to your enemy and showing you have the courage and conviction to fight back could lead to a mutually acceptable compromise. It doesn't always have to lead to escalation and war.
Read: India and Pakistan are doomed to conducting an eternal dialogue of the deaf
So, yes, I'm mentally prepared for further terror attacks followed by decisive responses by our troops. Being realistic we have to grit our teeth and accept this is possible. But it would be unwise to forget that the bigger problem requires a solution and the present terror and military response is not that. After a suitable gap we need to let Islamabad know that if they heed our message we're willing to sit down and talk.
This may be the moment for Narendra Modi to publicly tell the Pakistanis that there's a change in India they must recognise. We will hit back every time you hit us. If it's a test of resolve and strength you want we're prepared to match you. But if you're willing to put aside terror we're ready to sit and talk and find a sensible political solution. The choice is yours.
We've entered a new and disturbing phase of the relationship with our troublesome neighbour. No one can deny that. But the paradox is that hope of a solution has not been smothered by the present tension. Oddly enough, it may have been nurtured by it.
Read: In Pathankot, many want to stay back to assist forces
That sounds paradoxical but life is full of contradictions. History proves a show of strength can sometimes lead to a peaceful solution.
The views expressed are personal
Close