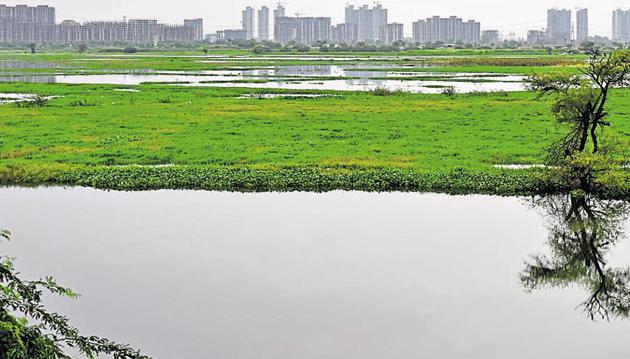 Baby's body recovered from Delhi's Najafgarh drain, day after mother's body found floating
Parents of the deceased woman, Sonika, accused her husband Pawan Singh of harassing her, following which a case of dowry death was registered against him.
New Delhi | By Press Trust of India
PUBLISHED ON AUG 10, 2018 04:58 AM IST
A day after the body of a woman was found floating in Delhi's Najafgarh drain, her six-month-old daughter's body was recovered on Thursday, police said. The body of Sonika (23) was recovered on Wednesday from Najafgarh drain but her six-month-old baby was missing.
Meanwhile, Sonika's parents accused her husband Pawan Singh of harassing her in a statement to the sub-divisional magistrate, following which a case of dowry death was registered against the accused, police said.
They said police teams searched the outer periphery of the Najafgarh drain for up to three kms from where Sonika's body was recovered, but no clue was found.
Following this, police approached the Delhi government Boat Club, who provided four divers for a search operation, but could not make a boat available to them, the police said.
"This time, police personnel from Najafgarh police station, along with professional divers started their operation from the broken boundary wall of Najafgarh drain," a senior police officer said.
There was a possibility that Sonika entered the drain from that spot only since the rest of the boundary wall was quite high and it was not easy for anyone to scale those. After a search of around two hours by the professional divers, the body of the baby was found below the flyover of Najafgarh drain at Sector 16-B Dwarka, they said.
In the meantime, a team from the National Disaster Response Force also reached the spot which helped in bringing out the body from the drain. Sonika lived with her husband Pawan and six-month-old daughter at a rented accommodation in Najafgarh.
On August 7, Pawan had lodged a missing report about his wife and daughter at Najafgarh police station.
Pawan told police that on August 6, when he returned home from office, he was informed by their house owner that his wife and daughter, who had left for Anganwadi at 11 am, had not returned.
Following this, Pawan contacted all his relatives in Delhi and Uttarakhand from where they hail. But he could not ascertain their whereabouts. During investigation, Pawan told police that he and his wife were not on good terms.
The couple had been married for three-and-a-half years. Pawan works for a private firm in Dwarka.
Close