Delhi: 24-year-old sport bike rider dies in high-speed crash at Mandi House
Updated on Aug 16, 2017 04:27 PM IST
Himanshu Bansal was returning home after planning an Independence Day bike ride with friends when he lost control over his Benelli TNT 600i bike. Police said he might be racing with a friend riding a Kawasaki Ninja bike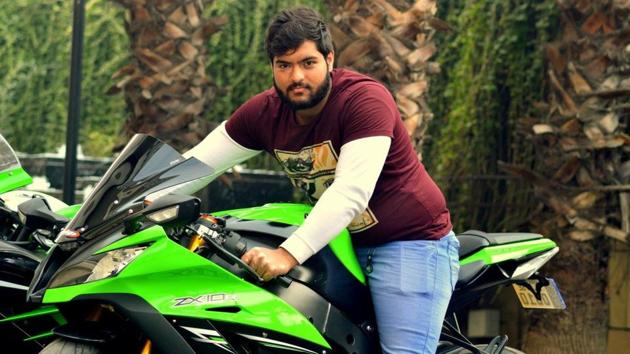 Hindustan Times |
, New Delhi
HT Correspondent
A 24-year-old man died after he lost control of his sport bike and slammed into a wall near the Mandi House metro station in Central Delhi, according to police.
The accident was captured by the helmet camera that one of his friends riding behind him wore. Police said a distress call from the spot near was received at around 9pm on Monday. They found the damaged Benelli TNT 600i motorbike, pieces of glass and blood splattered on the road.
New Delhi DCP BK Singh said the injured Himanshu Bansal had by then been shifted to the nearby LNJP hospital by his friends. At the hospital, Himanshu succumbed to injuries which, doctors told police, were to his chest and face.
During investigation, police learnt that Himanshu and his two friends, Lakshay and Gazi, had come to Connaught Place to discuss their plans for an Independence Day ride the following morning. Himanshu and Gazi were riding a Benelli TNT while Lakshya was on a Kawasaki Ninja. At around 8.45pm, they reached Mandi House on their way home.
"When the three reached Mandi House metro station, an elderly person was crossing the road. The speeding bike of Himanshu hit that person and lost control. It hit the wall of Lady Irwin college. Passersby helped the injured and sent him to a hospital. All this was recorded in the camera installed in Lakshay's helmet," said DCP Singh.
The TNT600i and the Ninja fall into the category of sport bikes, a class of motorcycles that can accelerate rapidly and reach speeds close to 200 k/hr.
The three were members of a motorcycling group . Himanshu helped his father run their family business of manufacturing utensils at Jhilmil Colony in east Delhi.
"We have taken the footage from the helmet camera as evidence. In the camera recording, the deceased is seen speeding. They had planned a ride on Independence Day when the streets are usually free of traffic," said an officer.
Personalise your news feed. Follow trending topics