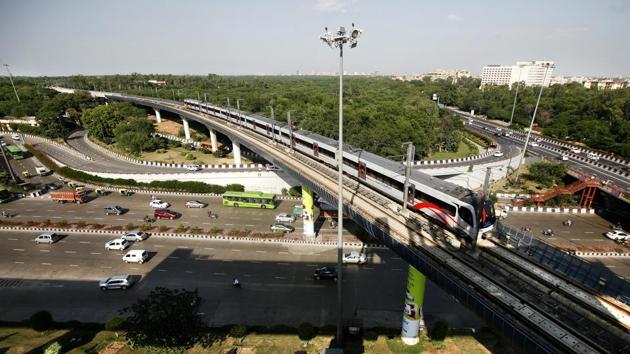 Delhi Metro moves SC against order to pay Rs 60cr to ReIiance Infra subsidiary
The DMRC has moved the apex court against the high court order to pay Delhi Airport Metro Express Private Limited, a subsidiary of Anil Ambani-owned RInfra, Rs 60 crore as interim payment for the airport line award.
UPDATED ON JUN 13, 2017 11:57 PM IST
The Delhi Metro Rail Corporation (DMRC) has petitioned before the Supreme Court against the Delhi High Court order directing the company to pay Rs 60 crore to Delhi Airport Metro Express Private Limited (DAMEPL), a subsidiary of Anil Ambani-owned Reliance Infrastructure Limited (RInfra).
In May, the arbitration over Delhi metro's controversial airport express line was decided in favour of DAMEPL. The company said it won an arbitration of Rs 2,950 crore along with interest payable by DMRC. It said that the total amount is Rs 4670 crore.
Following the win, the Anil Ambani owned subsidiary moved the Delhi High Court for early payment of the arbitration award by DMRC. DAMEPL sought Rs 3,502 crore, which is 75% of the arbitral award of Rs 4,670 crore, citing a NITI Aayog notice.
The High Court on May 30 had directed DMRC to pay Rs 60 crore as interest for three months to DAMEPL for the loan it had taken for the express metro line. This is an interim payment before the case for 75% of the award is decided.
The corporation had challenged this order before a HC division bench, which refused a breather, DMRC, then moved the apex court.
DAMEPL had participated in a public private partnership (PPP) project with DMRC in 2008, to jointly develop the 22.7 km line connecting the New Delhi railway station with airport terminal T3.
But operations were suspended in July 2012 after DAMEPL complained of construction defects in the rail lines built by DMRC.
RInfra terminated the agreement in October 2012 and the matter went into arbitration as DMRC did not accept the termination of the agreement.
DMRC built the infrastructure and DAMEPL brought in the rolling stock and was supposed to run the express metro line for 30 years.
Close