'Vadiya Khao': Refugees taught Delhi how to eat out in style
Punjabis who came to Delhi after Partition brought with them fiery appetites and rich platter. The capital moved over its favourite Aloo poori and discovered Butter Chicken and Naan.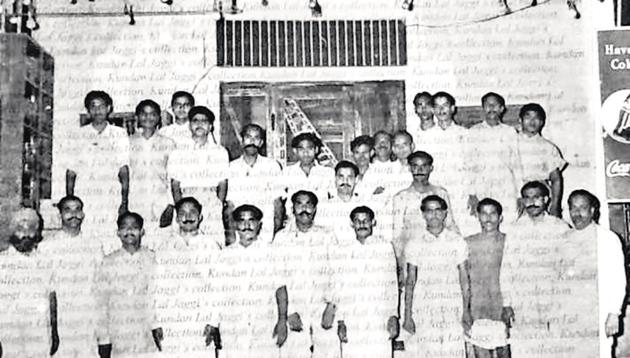 Updated on Aug 14, 2017 01:02 PM IST
With their motto of hearty eating and good living, the Punjabis also changed the food culture of Delhi. "We were happy with our Paranthewali Gali," said OP Jain, "but the refugees brought with them a whole new palate." Delhi discovered its appetite for eating out.
"Dilli mein restaurant ka koi riwaaz nahin tha," remembers 93-year-old Kundan Lal Jaggi, who along with Kundan Lal Gujral and Thakur Das Mago, resurrected Peshawar's Moti Mahal brand in old Delhi's Daryaganj. Their amazing journey was a series of happy coincidences.
In Peshawar, Jaggi worked at Moti Mahal and decided to move to Delhi when the restaurant shut down just before Partition. "I was to take a train from Sunam (near Patiala). But my brother fell ill so I stayed back. Later, I heard that the passengers on that train were massacred," he recalled.
Months after, he met Gujral, a former colleague at Moti Mahal, and Mago, a fellow Peshawari, at a liquor shop on Delhi's Roshanara Road. "We began discussing business. Dass got Rs 4,000 to buy a shop. Gujral and I brought our experience of running a restaurant. And we started," said Jaggi, the only surviving member of the trio that set up Moti Mahal in Daryaganj in 1947.
"People ate Aaloo poori in Delhi. But the Punjabis missed their roti and naan (baked breads). We started with selling breads and tea. Then we got three tandoors (clay ovens) and began grilling chicken and fish," said Jaggi.
'Luck by chance' could be the tagline for some of their biggest gastronomic inventions.
"A Bengali gentleman turned up at the restaurant and we served him tandoori chicken. When he asked for some gravy, our rather intrepid cook rustled up a curry made of tomatoes, cream and butter. That was how butter chicken came to be," Jaggi recounted.
Another guest catalysed their dal makhani recipe. "Suchha Singh, a manager at Firestone Tyres, came to our restaurant late one night when we had already run out of food. So he prompted the cook to mix the leftover dal and rajma with butter. And that became our famous buttered dal," said Jaggi.
While the majority of Hindus in Delhi were vegetarian, those who came from Pakistan relished their chicken. "People eating the two fares side by side and not taking offence was a new experience in Delhi," said Jaggi's son, Rajinder.
By the 1950s, Delhi was breaking new grounds in gastronomy. Restaurants in Connaught Place passed into Punjabi hands. Dhabas selling tandoori roti, dal makhani and rajma chawal, and stalls selling kulche chhole mushroomed across neighbourhoods. Paneer, till then unknown to Delhi's palate, became the city's staple vegetarian fare.
Close Story
Personalise your news feed. Follow trending topics