Adventure sports must be sustainable too
Updated on Jun 25, 2018 10:41 AM IST
The Uttarakhand High Court's ban on water rafting, paragliding is welcome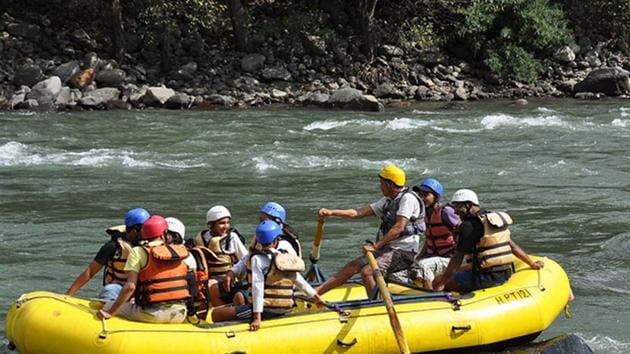 Last week, the Uttarakhand High Court banned white water rafting, paragliding, and other adventure sports in the state until the local administration comes up with a policy to regulate these activities. While this decision may upset the state administration (which earns revenue from these activities), tour operators and adventure sports enthusiasts, there was good reason for the court to effect a ban: the absence of a regulatory regime is detrimental to those seeking adventure and, equally importantly, the environment.
One of the main reasons why the Uttarakhand HC passed the order is because waste management and safety are becoming real problems. This is because there are many adventure tourism enthusiasts and tour operators who are not exactly nature-friendly. Worse, many of the small tour operators are largely worried about business, not the environment. In fact, the Uttarakhand HC found that many of the operators allow sewage to go into the river.
This isn't a problem restricted to Uttarakhand. A few weeks ago, the Himachal Pradesh forest department had to vacate the café and camping business in Kullu's popular camping destination, Kheerganga, after the Himachal Pradesh HC ordered it to do so in an effort to prevent trekkers and adventurers from littering in this ecologically fragile area.
As for the safety of adventure tourists, not many tour companies have top-of-the-line equipment or trained staff. This needs to change as well.
In the last week of May, the Centre released the Indian Adventure Tourism Guidelines to standardise the safety and quality norms for adventure tourism in India. The guidelines codify standard operating procedures and instructions for risk mitigation and emergencies. They also list safety precautions, and training, insurance, medical safety and other requirements to participate in such activities. The guidelines are well meaning and promote sustainable adventure tourism, but they are just that, guidelines, and there is nothing to ensure implementation.
This is up to the states, which have to ensure best-in-class safety and environment protection practices are followed. In the absence of that, courts will have to continue to step in very now and again.
Close Story
Personalise your news feed. Follow trending topics