I am sorry I used the word 'shame': Sabyasachi Mukherjee now writes open letter on saree issue
Press Trust of India, New Delhi |
Press Trust of India
Feb 14, 2018 02:27 PM IST
Designer Sabyasachi Mukherjee responds to backlash from women's groups and online trolls after his speech at Harvard India Conference, where he had said that shame on women, who say they do not know how to wear a saree. He expressed regret and apologised for the distress caused by the words he used.
Fashion designer Sabyasachi Mukherjee has penned an open letter addressing his Harvard speech and apologised for his comments on Indian women and the saree after he faced a backlash from women's groups and others.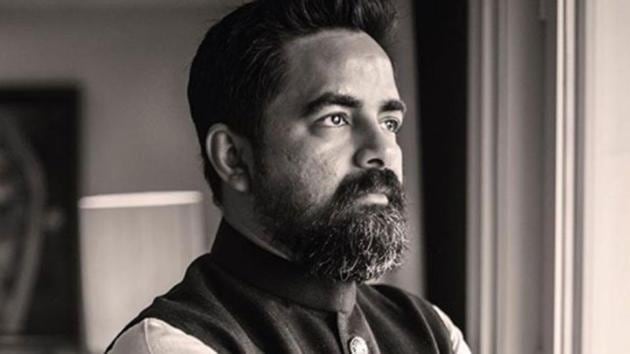 The Kolkata-based designer posted an open letter on Instagram on Wednesday, saying he regretted using the word "shame" while talking about the inability of some women to wear a saree at the Harvard India Conference on on 10 February, 2018. Sabyasachi had on Tuesday said that the matter had incorrectly snowballed into a "gender issue."
"To begin, allow me to sincerely apologise for the words that I used while answering impromptu questions at a conference at Harvard. I am sorry that I used the word 'shame' in reference to some women's inability to wear a sari. I truly regret that the way in which I tried to make a point about the sari enabled it to be interpreted as misogynistic, patriarchal, and non-inclusive - this was certainly not my intention," he wrote.
Many, particularly on social media, took offence to the remarks from the designer to the stars, calling them patriarchal and anti-feminist.
Sabyasachi had told Indian students in Harvard on Saturday, "I think, if you tell me that you do not know how to wear a sari, I would say shame on you. It's a part of your culture, (you) need to stand up for it."

Clarifying his remarks, the celebrity designer said a woman had asked him to comment on the cultural taboo of young women wearing sarees because society tells them that it "makes them look older".
"The ubiquity of such sentiments in our culture, evidenced by the fact that this question was posed to me at Harvard, of all places, was hard-hitting and triggered an unfortunate series of reactions on my part," he said in a series of three posts on his Instagram page.
Sabyasachi, who said he has "worked with the sari for 16 years", also spoke of how some women are body shamed for choosing to wear the traditional drape and added that it was this "constant barrage of negativity" which mushroomed into the comments he eventually made.
"Yet another question of ageism and the sari at Harvard triggered a lot of pent-up frustration that I have accrued for that segment of our society which constantly expresses disdain for this piece of Indian heritage."
"It is this frustration that I unfortunately generalised to Indian women in response to the question, when I now see that I should have framed it as a call to stop shaming the sari and whomever chooses to wear it," he said.
The designer said he is passionate about textiles and Indian heritage but admitted he used the wrong words to express his point of view.
"... I am sorry that in the heat of that moment, I allowed this passion to be misplaced. I take full responsibility for this. Body shaming, attaching connotations of 'Auntie Ji', calling them sloppy; these are all ways that some men and women alike belittle the sari (and, more accurately, the wearer of the sari)."
Many women, young and old, are scared to have an outing in a saree because it is shrouded in so many layers of taboo and controversy, often citing inability to correctly drape a sari as an exit point, he wrote.
According to the designer, the majority of his staff at Sabyasachi Couture were women.
"I have always, and will continue to love and respect women irrespective of the labels recently assigned to me. It was in this spirit that I started my brand, and that is how it shall remain till the day we decide to shut its doors."
Follow @htlifeandstyle for more