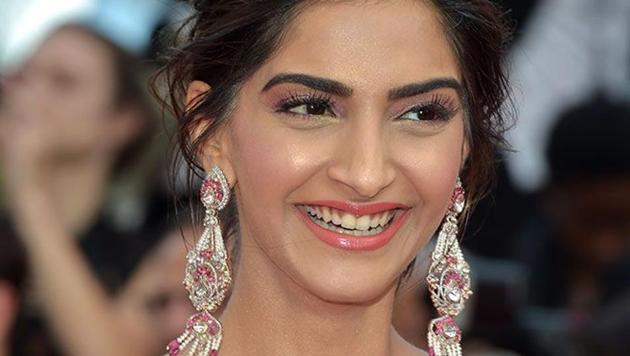 What is Diet Sabya? It's an anonymous Instagram account Sonam Kapoor, Alia Bhatt follow
Sharp-tongued Instagram account Diet Sabya is keeping its ever-increasing followers entertained by exposing designers who are ripping others' work off. Some of its fans include actors Sonam Kapoor and Alia Bhatt. Hindustan Times talks to its anonymous creators.
UPDATED ON APR 13, 2018 01:03 PM IST
Diet Sabya is an anonymous Instagram account dedicated to exposing imitations or appropriations, even blatant copies, in fashion. Committed to calling out the fakes and the rampant copycat culture in the industry, the sassy watchdog racked up an impressive 18k followers within a month of its first post on March 15, 2018.
Demanding the fashion industry right its wrongs, the creators of Diet Sabya, in an exclusive email interview with Hindustan Times, explained their reasons for bluntly naming and shaming established and emerging designers, stylists and photographers for knocking others off, be it in designs, cuts or patterns.
+ +
"Copying isn't cool and we will make sure the online universe knows that... About time serial offenders, influential or upcoming — be called out for their mediocrity," they told HT over email, their preferred channel of communication to maintain anonymity.
In one of its early posts, Diet Sabya pointed out the similarities between actor Kriti Sanon's twirl-worthy canary yellow fringe maxi from Deme By Gabriella and model Heidi Klum's bespoke royal blue fringed dress by Project Runway-winner Sean Kelly, which she wore in 2014.
+ +
In another fairly subtle yet cutting-edge-as-ever dig, Deme By Gabriella again found itself at Diet Sabya's crosshairs, this time accusing the Mumbai-based label of ripping off established luxury brand Monse. Eagle-eyed Diet Sabya creators don't call their account a "mini revolution" that's "Reporting #Gandi #copies" for nothing.
In another post, the account called out well-known label Falguni Shane Peacock India for referencing US designer Alexander Wang a little too much.
+ +
In a latest burn, the account stuck to its no holds barred, razor-sharp tone as it uncovered yet another moment of fashion déjà vu: Their post featured a Hazoorilal by Sandeep Narang necklace that looked fairly similar to a piece designed by ace couturist Sabyasachi Mukherjee, whom they call "the country's most copied couturier".
This bar-none approach has made Diet Sabya one of the most-revered amongst the fashion elite – the rapidly-growing account is followed by celebrities like Sonam Kapoor and Alia Bhatt, to name a few.
+ +
But no one knows who runs Diet Sabya, and maybe it's more fun to keep it that way as its humorous, humiliating, and never-hold-back opinion is (possibly) only achievable due to the account's anonymous status. Hindustan Times reached out to Deme By Gabriella, Falguni Shane Peacock India, Hazoorilal by Sandeep Narang, Nikhil Thampi and Sabyasachi Mukherjee for their reaction. The copy will be updated when they respond.
Here's a look at few of Diet Sabya's side-by-side comparisons calling out brands and designers for referencing (a little too heavily) other brands and designers' previous work. Also read on for what Diet Sabya creators have to say about fashion's plagiarism problem, how it's killing the industry and how to remedy it.
On comparisons with Diet Prada
While the idea is, the narrative isn't. The references are as desi as Rakhi Sawant's English accent. PS: We are not affiliated to Diet Prada in any which way!
+ +
On reason for fashion's copycat culture
It's the complacency, the sheer ignorance and worst of all, the self-congratulatory culture that has enabled these gandi copies. Far too many pats on the back vs tight slaps. In that sense, we are a solid punch!
On designers doing a 'good job' at copying others' designs
Good job of what? Of making lousy copies Gucci Princeton loafers so middle class people can walk around with fake fur jutting out of their ankles? Middle class people don't need that!
On the biggest rip-offs
The list is endless.
On the habitual offenders
Again, the list is endless.
+ +
On the difference between inspiration and copying
When Nikhil Thampi publicly references Azzedine Alaïa for a gown he made for bestie, Esha Gupta, it's an inspiration or as he likes to call it, homage. On the contrary, when he dresses up Bhumi Pednekar in a white gown that looks like the long lost twin of Gigi Hadid's Brandon Maxwell gown that the she wore months before the said appearance. Rather sus we'd say!
On the process behind deciding when a design is more than a reference or influence or inspiration
If we tell you, we will have to kill you. There is a shitshow running in the name of "inspiration". Most times, it isn't as difficult as most think. Guess we were born with it.
+ +
On how designers react to them being called out by Diet Sabya
They choose to either block us, or leave long explanations or try to defend their design process.
On when is a good time to spot rip offs
Delhi and Mumbai weeks are in general a great time to spot fashion that is a little too nip-tucked to be truly original.
On what was more common, big designers ripping off lesser-established designers or vice versa?
In the words of the iconic Gulzar, sab Golmaal hai. Stay tuned.
On stars reacting to being called out for wearing 'inspired' looks
We have (called celebrities out.) We are yet to witness a full blown public meltdown.
+ +
On how designers can actually produce something 'new' with every collection
If they can find new designs to copy, with little more effort and actual research, one can come up with unique collections. Or just hire an assistant designer whose best skillset doesn't include making secret Pinterest boards.
On will we ever know the brains behind Diet Sabya
As Justin Bieber once sang, Never say never.
On what they did before starting the account on Instagram
Our otherwise boring day jobs.
So, if you haven't followed this Instagram account yet, you should follow them immediately (just click here), and then excitedly wait for those "I think I've seen this before..." fashion moments, pairing familiar-looking pieces with their alleged inspirations. Trust us, checkout all their posts and you'll know what we mean.
Follow @htlifeandstyle for more
Close