Ladies, do you have an eating disorder? It might up risk of theft and other crimes
Updated on Aug 09, 2017 11:39 AM IST
Women with eating disorders such as anorexia and bulimia nervosa were more likely to be convicted of theft and other crimes, a new research has found.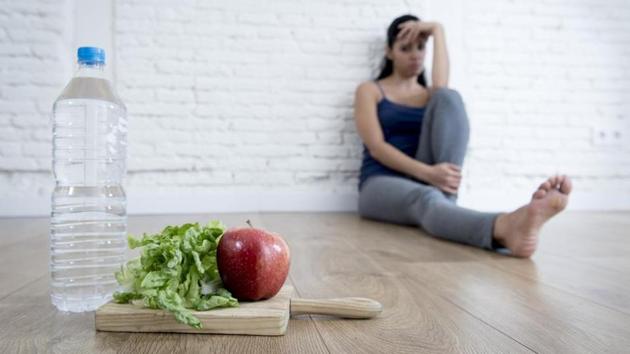 Past research has showed that women suffering from Type 1 diabetes could also be suffering from eating disorder - a condition called Diabulimia. Now, it has emerged that females with eating disorders - abnormal or disturbed eating habits - are more likely to be charged with theft and other crimes. In an analysis of nearly 960,000 females, individuals with eating disorders were more likely to be convicted of theft and other crimes.
The results suggested that incidences of theft and other convictions were 12% and 7%, respectively, in those with anorexia nervosa - lack or loss of appetite for food; 18% and 13% in those with bulimia nervosa - an emotional disorder characterised by a distorted body image and 5% and 6% in those without eating disorders.
The associations with theft conviction remained in both anorexia and bulimia nervosa even when adjusting for psychiatric comorbidities and for familial factors. The findings indicated that research is needed to investigate the potential mechanisms underlying the relationship between crime and eating disorder psychopathology, as well as efforts to determine how best to address this relationship in treatment.
Lead study author Shuyang Yao said that the results highlight forensic issues as an adversity associated with eating disorders. Criminal convictions can compound disease burden and complicate treatment.Clinicians should be sure to conduct routine reviews of criminal history during assessments for eating disorders, Yao added. The research appears in journal of Eating Disorders.
Follow @htlifeandstyle for more
Close Story
Personalise your news feed. Follow trending topics