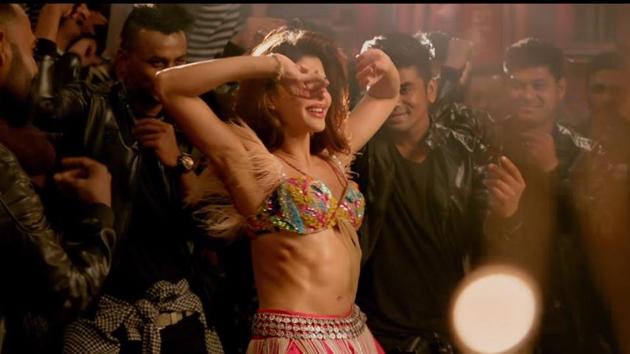 Ribcage flaunting: Is this the most worrisome trend? Celebs show it off, health experts frown upon it
It's her ribcage that grabs more eyeballs than her dance moves when Bollywood actor Jacqueline Fernandez shimmies to Ek Do Teen. Other celebrities are similarly showing off their ribs. Not good, say health experts.
UPDATED ON APR 03, 2018 04:21 PM IST
As if being lissome and having washboard abs were not good enough, showbiz names seem to be smitten by a new trend: flaunting their ribcage. The latest one seen doing so is actor Jacqueline Fernandez in the remake of Madhuri Dixit's hit number Ek Do Teen. While shimmying to this cult song, Jacqueline's very noticeable ribcage is grabbing all the attention. Also, in a recent photo shoot, actor Tanishaa Mukerji shows off her ribcage in a golden crop top. Professionals who deal in physical and mental health see this as an alarming trend.
"This is a toxic trend, which takes the cult of skinny to a new low. Girls who're growing up are the ones most likely to get influenced. To attain that look, they might mess up their diet, skip meals and even starve themselves. Celebrities should be promoting body positivity, not these fads," says Harsheen K Arora, psychologist.
The modelling industry, for the longest time, has picked skinny women for runway shows, but designer Rina Dhaka says, "I'd certainly not want my model to be so skinny that her ribcage is visible in a lehenga-choli. However in Jacqueline's case, I think she is a hardcore fitness person. When you go low on carbs, you lose muscle mass; that shows everything from your collarbone to your ribcage."
Fitness expert and model Karan Oberoi (KO) thinks that a visible ribcage might be the result of certain workout routines, but getting the look through a crash diet is highly inadvisable. He says, "Women who do regular deadlifts and pushups can attain a body where they can show off their ribcage. You can be healthy and flaunt your ribcage, too, but that needs to be done with proper guidance. However, young girls usually take the easy way out and starve themselves for the look. That needs to be addressed."
Close