Age has little to do with disease, deterioration of your heart
Dr Tarlochan Singh Kler of Fortis completed the Delhi half marathon in a record time, proving that age is no bar for a healthy heart. He says everybody must exercise as it protects the heart from disease and deterioration.
health and fitness
Updated: Nov 25, 2016 11:29 IST
Winning a medal in a half marathon event is no mean feat especially when it is achieved at the age of 64 years. Dr Tarlochan Singh Kler of Fortis Escorts Heart Institute just proved that.
In the Airtel Half Marathon held on November 20, 2016, Dr T S Kler ran a distance of 21.097 km in a record time of 2.50 hours. He also won a medal for having completed it within a stipulated time span.
When asked how he manages to run such distances at his age, Dr Kler said, "Age is just a number. There is little that poses a challenge if one wants to keep fit and everyone should be physically fit in their entire life. This keeps the energy levels high and protects the heart from any disease or deterioration."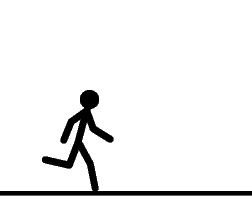 Throwing more light on the benefits of exercising every day, he said, "The simplest form of exercise is walking. Not only does it involve the entire body and gives the benefits to the whole body, it also requires no investment except your time. Everyone, both young and the middle aged and even the older generation should include at least half hour of walking in their daily schedule. This will keep the heart also healthy."
Run for a great heart. Else, walk as all it needs is your time. (Shutterstock)
On being asked how he manages to include these things in his schedule, Dr Kler added, "I work from 8 am to 10 pm every day. Besides meeting patients and attending to them in the hospital, I also travel to various places in and out of the country to treat patients; attend conferences and also for presentations on developments in the cardiac field. But I never give up my exercise. This also contributes in making my mission to work tirelessly in this field of medical sciences to achieve many more victories stronger."
Honoured with Padma Bhushan, Dr Kler is a pioneer in cardiac electrophysiology in India. He was instrumental in implanting the first ICD (device to prevent sudden cardiac death) in 1995 and then a heart failure device (CRT-P) and a COMBO device (CRT-D) in India.
First Published: Nov 25, 2016 11:22 IST