Thunder thighs giving you nightmares? Here's how you can get them toned and sexy
We discuss a few ways to help you get perfectly toned legs. Because summer is coming.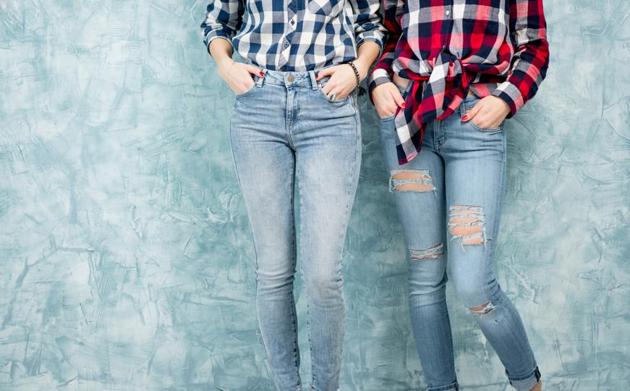 Updated on Feb 15, 2017 04:48 PM IST
A thing of beauty is a joy forever. No matter how pretty you are or how fancy your clothes, an unfit body can spoil it all, especially unshapely legs. Gorgeously toned legs not only add to your beauty, but they also make sure you're light on your feet and healthy.
American Heart Institute suggests 30 minutes of daily workout to ensure good health. Legs can be toned easily with a few exercises or by adding weights to your workout. Kiran Krishnakumar, a Delhi based fitness trainer, shares the following ways to help you become the leggy lass you've always wanted to be.
Squats, Squats, Squats
Squatting has to be your best friend on your pursuit of the perfect thighs. Although simple to do, squats are a great workout for building the muscles of the body. In addition to taking care of the thighs, squatting also looks after the hip and the glutes.
To begin with, stand with your feet apart as per the width of the hips. Lower your body down, keeping your back straight and bending thighs parallel to the ground. Ensure that the knees are not crossing your feet. Hold that position and stand back up right, breathing out.
You can increase the hold or hold weights in your hands to have a greater impact, if your body starts getting comfortable with the regular workout.
Abduction
Here is another simple exercise to tone the muscles of your thigh. Lay down on your back, perhaps over a Yoga or Pilates mat. Now, lift up one of your leg as high as you can. Hold that posture and breathe normally. Take it back to the resting position and repeat with the other leg. If the exercise sounds too simple, add ankle weights and repeat.
Lunge walk
A walk for 30 minutes has a positive effect on the body and is especially advised to avoid risk of obesity and diabetes and have a good strong heart. Besides, when you add a lunge walk to the fitness routine for another half an hour, it results in overall fat loss, along with toning the leg muscles.
It is fairly simple to do lunge walk: stand with your hands on either sides, holding a dumbbell in each of them. Take a step forward, while dropping the back knee, keeping it slightly above the ground, ideally parallel to it. Repeat the movement with the other leg and keep altering as you go on lunging you way forward to toned legs.
Side lunges
For the perfectionist that you are, only lunges would not be enough. Here comes the side lunges to give you a 360 degrees lunges workout, taking care of the entire toning of the leg. Start with standing in a position that your feet are kept wide apart than the width of the hips.
Now, put one foot further on the side and simultaneously lower yourself down to the ground, while keeping your other leg straight. You will now feel a little stretch in inner thigh area, by which position you should stop, hold for a bit and return to the first position of rest. Follow the same routine for the other leg.
This leads us to the roundup of the thigh workout. All these exercises can be done at home without supervision of the gym instructor. However, for best results, do get in touch with a fitness trainer, to learn the exact way for doing these exercises and completely negating any chance of injury.
Follow @htlifeandstyle for more
Close Story
Personalise your news feed. Follow trending topics