Four people dragged out of homes, lynched by mob in Jharkhand
Updated on Jul 22, 2019 07:14 AM IST
According to the information police gathered from the villagers, about a dozen people forcibly entered the houses of three families in the village and dragged them out near the village Anganwadi Centre, where they were beaten brutally with sticks and sharp weapons.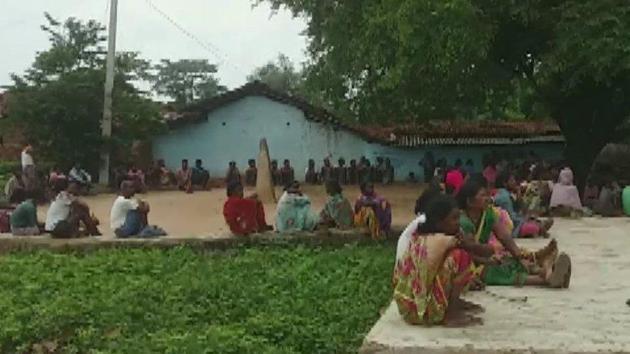 Four people in their 60s, including two women, were killed after around a dozen angry villagers dragged them out of their houses and attacked them with sticks and sharp weapons while accusing them of practising "witchcraft" at Siskari in Jharkhand's Gumla district on Sunday, the state police said.
Gumla police superintendent Anjani Kumar Jha said prima-facie it seems Suna Oraon, 65, Phagni Devi, 60, Chapa Bhagat, 65, and his wife, Piri Devi, 62, were killed over suspected witchcraft. "During interrogation, villagers and family members of the slain said that all four elderly persons were involved in occultism. Besides, the evidence we collected from the place of the occurrence also indicates it is a case of witchcraft," said Jha.
Jha said that they were informed about the incident over an hour after the killings took place. "We received information about the incident at around 4.30am. A [police] team immediately rushed to the spot," Jha said.
The police said that nobody in the predominantly tribal village was ready to cooperate with the investigation and that the villagers were unwilling to identify the perpetrators of the crime.
Jha said that anything concrete could be said in this regard only after they complete their probe. Four people have been detained but no arrests have been made yet, police said.
Residents said that the four were very poor. Bhagat and his wife sold potatoes in a local market while Oraon was a farmer and Devi a homemaker. They accused them of being involved in occultism.
According to the National Crime Records Bureau (NCRB) data, 523 women have been killed in Jharkhand between 2001 and 2016 after they were branded witches. In 2016, 27 such cases were reported from the state and 24 from Odisha.
Association for Social and Human Awareness secretary Ajay Kumar Jaiswal said the Witchcraft and Prevention Act, which came into effect in Jharkhand in 2001, has been ineffective in checking such cases because it is not strict enough. "The law needs an amendment with strict provisions of punishments," Jaiswal said. He also said a lack of awareness about the law among villagers was another hurdle in the way of implementing it.
Close Story
Personalise your news feed. Follow trending topics