Assam govt fires absconding madrasa teacher declared Bangladeshi by high court
A case was initiated against Maqsood Alam Dewan and his wife in 2007 on the suspicion that they were not Indian citizens.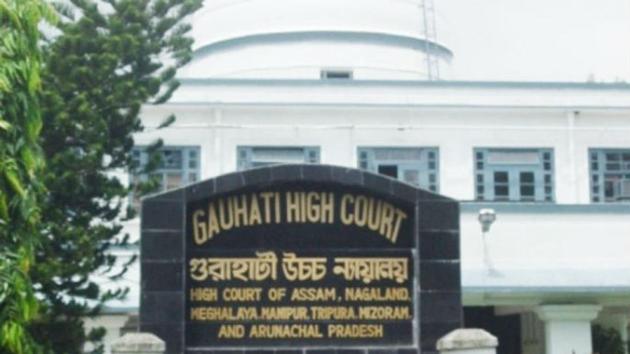 Updated on Mar 24, 2017 05:53 PM IST
The BJP-led Assam government has fired a madrasa teacher six years after a foreigners' tribunal declared him a Bangladeshi. Police said the man, his wife and children are absconding.
In an order issued a few weeks ago, the director of madrasa education dismissed Maqsood Alam Dewan who was an assistant teacher at Telahi Islamia Senior Madrasa in Morigaon district. The madrasa is situated about 75km east of Guwahati.
"A case was initiated against Dewan and his wife in 2007 on the suspicion that they were not Indian citizens. They approached the Gauhati High Court after a foreigners' tribunal adjudged them Bangladeshis in 2010, but the HC upheld the tribunal's verdict in October last year," Swapnaneel Deka, Morigaon district superintendent of police, told HT.
"Dewan and his wife have been absconding since the HC ruling. We are hopeful of catching them if they are holed up anywhere in the district," Deka said.
Dewan's was one of more than 2.62 lakh cases pending with 100 foreigners' tribunals – up from 36 last year – across Assam. A few, declared Bangladeshis under the Foreigners' Actof 1946, have been deported while about 300 people are in detention camps awaiting deportation.
In January this year, 17 people kept in such a detention camp in southern Assam's Silchar were deported to Bangladesh. These 17 were among 54 people from Bangladesh and Myanmar who were caught after illegally entering India during the past few years.
Last year, on October 13, southern Assam officials had deported 10 Bangladeshis. This followed bilateral meetings between the two governments in 2015 – first in January at Silchar and then in October at Srimangal in Bangladesh's Maulvibazar district.
In minority-dominated areas, judges of foreigners' tribunals trying cases of D-voters (doubtful voters) have at times been assaulted. On February 15, a group of 20 lawyers assaulted judge Ajoy Phukan in western Assam's Dhubri following an argument over a judgement in a D-voter case.
Some of the lawyers were later arrested.
A similar incident happened in Dhubri with another judge of the foreigners' tribunal in 2015.
"The government needs to take a serious view of such assaults and ensure protection of judges in sensitive areas with a sizeable number of people of suspect nationalities," Upamanyu Hazarika, a senior Supreme Court lawyer and convenor of an anti-infiltration front, said.
NGOs and political parties such as All India United Democratic Front say the religious minorities are often victimised in the name of checking infiltration. A case they cited is that of 11 descendants of Moulavi Muhammad Amiruddin, who was Assam legislative assembly's first deputy speaker from 1937-1946.
The 11, including Amiruddin's nephew Rafiqul Islam, had voted in the 2016 assembly elections in Assam. But border wing of Assam police have referred them to a foreigners' tribunal where they have to prove they are India.
Close Story