Business tycoon Vijay Mallya declared fugitive economic offender by court; now govt can seize his assets
Jan 05, 2019 11:51 PM IST
The verdict of a special court for prevention of money laundering act cases means Mallya's properties can now be confiscated by the government
Former liquor baron Vijay Mallya became the first Indian businessman to be declared a fugitive economic offender on Saturday by a special court in Mumbai in a ruling that will likely empower government agencies to confiscate his properties in India and overseas.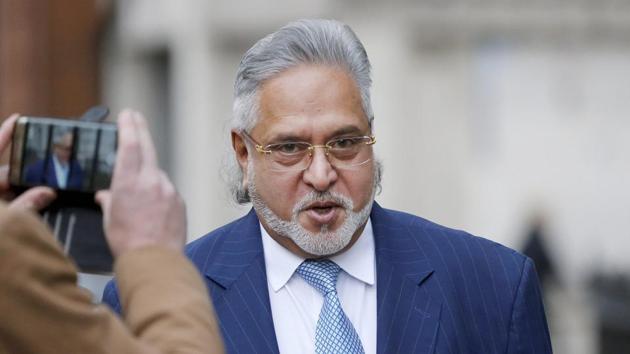 Special judge MS Azmi invoked the Fugitive Economic Offenders Act, which was passed in August last year, on an application by the Enforcement Directorate (ED) to have Mallya declared a fugitive from justice. The Act was passed to deter economic offenders from fleeing the country to escape the Indian justice system.
Mallya, 63, who in his flamboyant heydays was known as the 'king of good times,' flew out of India to the UK in March 2016 as banks owed ₹9,000 crore by his Kingfisher Airlines, grounded in 2012, closed in on him. The businessman is also sought by the ED, which investigates foreign exchange rule violations and money laundering.
The ruling is the second blow suffered by Mallya within a matter of weeks.The Westminster Magistrates Court in London on December 10 ordered his extradition to India on an application by the Indian government. It's now up to the UK foreign secretary to decide whether he should indeed be sent back to India .
The ED requested the special court to declare Mallya a fugitive and to allow the confiscation of his properties under the Fugitive Economic Offenders Act.
Also Watch: London court orders business tycoon Vijay Mallya's extradition to India
Pointing to various inter-state disputes over sharing river water, the PM said the revival of the North Koel irrigation project could be termed as strengthening federalism. He especially praised the chief ministers of Jharkhand and Bihar for collectively pursuing the revival of the long-pending Mandal Dam.
"The application of the ED is partly allowed. Vijay Mallya is declared a fugitive economic offender under section 12 (i) of the FEO Act," said judge Azmi. Hearings on the second part of the ED's plea - confiscation of properties - will start on February 5.
Mallya's lawyers requested the court to stay the order for four weeks so that they could obtain a full copy and move the high court. The judge declined, saying that a court under the Fugitive Economic Offenders Act cannot stay its own order. They argued that he had surrendered before a court in London (during the hearing on his extradition case) and obtained bail,and therefore could not be called a fugitive.
Mallya's lawyers also questioned ED's claim that he left India under suspicious circumstances, arguing that he had left to attend a meeting of World Motor Sports as the director of a Formula 1 team, Force India.
DP Singh, special counsel for the ED, contended that Mallya had contested the extradition process, which he said was proof that he was not willing to return.
Mallya's lawyer, Amit Desai, argued that the liquor baron cannot be declared a fugitive because he was already undergoing extradition proceedings in the UK.
A fugitive economic offender is a person against whom an arrest warrant has been issued for committing an offence and who has left India to avoid criminal prosecution. The ED has also submitted applications to have jewellers Nirav Modi and Mehul Choksi declared fugitives under the same law after they left India, where they are accused in a Rs.14,000 scam at state-run Punjab National Bank . These applications will be heard by the same special court.
Under the Act, a person can be declared a fugitive economic offender if a warrant has been issued against him for an offence involving an amount of at least ₹100 crore and he has left the country and refuses to return.