CBI files FIR against corporate lobbyist, NGO over misuse of CSR funds
Nov 17, 2017 11:22 PM IST
The NGO, Advantage India, received Rs 90.72 crore from European missile manufacturer, MBDA, and aviation major Airbus.
The CBI has filed an FIR against a non-government organisation, its former vice-president and corporate lobbyist Deepak Talwar and four others for alleged misuse of CSR funds received from a leading European missile manufacturer, MBDA, and aviation major Airbus.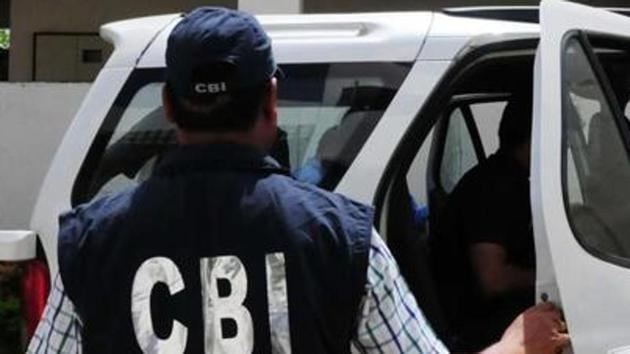 The investigation agency on Friday conducted searches at several locations in Delhi, including offices and residences associated with the NGO, Advantage India, and the accused, over alleged misuse of the corporate social responsibility funds amounting to Rs 90.72 crore.
They violated norms under the Foreign Contribution Regulation Act (FCRA), said CBI spokesman Abhishek Dayal.
All NGOs are required to be registered under the FCRA with the home ministry to receive foreign funding.
CBI officials said it is matter of investigation as to why the NGO was donated huge funds by defence and aviation firms.
Talwar told HT that he has nothing to do with the NGO any more: "I am no longer associated with it."
Home ministry sources said Advantage India was first registered under the Societies Registration Act in 1999 with R Chand as president and Deepak Talwar as vice president.
It got FCRA registration in 2003.
The income tax department had conducted searches at the NGO's premises in June 2016 and submitted a report to the home ministry last April.
The HT accessed the report.
The investigators found the NGO had shown purchases of mobile medical units (MMUs) from Accordis Healthcare Private Limited. They suspected that the Accordis showed bogus expenses and over-priced the MMUs, allegedly bought with the CSR funds.
The CBI also named Accordis and its then managing director Raman Kapoor and representative Sunil Khandelwal as accused in the FIR.
It was also found that non-existent addresses were written on the invoices, bank statements and vouchers of Accordis.
The report further revealed the NGO provided over draft facility to the tune of Rs 6.30 crore against its fixed deposits to Wave Impex Private Limited, a company allegedly controlled by Talwar.
The MBDA and Airbus did not offer any comment.