Centre sends 1 lakh plastic bullets, chilli-filled PAVA shells to Kashmir Valley
The Centre has sent supplies to security forces in the valley to control violent crowds.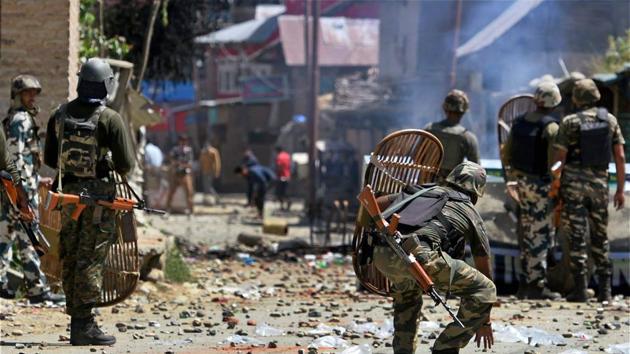 Updated on Jun 20, 2017 04:51 PM IST
The Centre has supplied security forces in Jammu and Kashmir with over one lakh plastic bullet to control violent crowds in the valley.
The Centre has also supplied security forces with PAVA (made of pelargonic acid vanillyl amide, an organic compound found in natural chilli pepper) shells that are more pungent, to increase their effectiveness. The new shells consists of oleoresin, which is more natural and pungent in comparison to the chemical-based PAVA shells.
The larger supply of plastic bullets, considered less lethal than the much-maligned pellet guns, has been made after an extensive trial with a few thousand such bullets, Union home ministry sources said.
"As part of the graded response to deal with violent crowds, the plastic bullets are being employed before using pellet guns," said a Union home ministry official, who spoke on the condition of anonymity as he is not authorised to speak to media.
A CRPF official said plastic bullets can be fired from a normal AK-47 rifle but in a single shot mode. It is not possible to use burst mode firing with them.
Under the graded response, security forces now have various options—including tear smoke shells, PAVA shells, rubber bullets that are fired from gas guns, plastic bullets and pellets guns—before actually opening fire.
Pellet guns fire cartridges that have hundreds of small metal balls. Their extensive use to quell unrest in Kashmir Valley after the killing of Hizbul Mujahideen commander Burhan Wani on July 8 last year led to hundreds of cases of eye and facial injuries, which often caused partial or full loss of vision.
Following the criticism of pellet guns, options like PAVA shells and extensive use of plastic bullets were explored.
The Centre has also made it clear that the use of pellet guns is still an option to deal with violent crowds in the Valley, though it will be used very sparingly.
Close Story