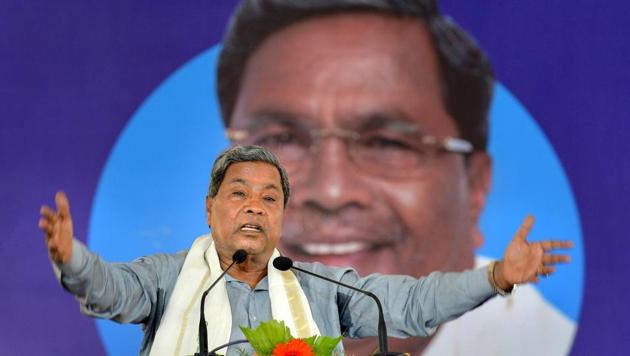 Charges and counter claims to antics of candidates: Election fervour picks up in Karnataka
HT brings to you the lesser known, less reported side of the Karnataka assembly elections 2018.
UPDATED ON MAY 02, 2018 08:54 AM IST
As the Karnataka assembly elections draw closer, campaigning across the state has picked up momentum. While Deve Gowda cousins seem to be fighting for tickets among themselves, chief Minister Siddaramaiah has repeatedly alleged that there is a secret pact between the BJP and the JD-S, here are some things that are happening in the poll-bound state:
Discord brews among Gowda cousins?
If there is a first family of Karnataka politics, it has be that of Vokkaliga strongman and former PM HD Deve Gowda of Janata Dal (Secular). Accused of being 'Appa – Makkala Paksha' (party of father and children), Gowda's sons HD Kumaraswamy as well as HD Revanna are in politics. Both their wives are also involved in politics. To counter criticism of being a one-family centric party, Gowda had declared that only his two sons would contest from the family this time around.
However, Revanna's wife Bhavani wanted her son Prajwal to contest polls but he had to stick to his grandfather's diktat. Prajwal, who has clashed with his uncle Kumaraswamy, has been confined to campaigning in his father's pocket borough.
Deve Gowda has tried to make peace and promised the Hassan Lok Sabha seat. But there is competition at home. Nikhil, the son of Kumaraswamy, has been canvassing across the old Mysuru region. As the cousins try to carve out their spheres of influence it remains to be seen who will eventually inherit Gowda's and the JD(S) legacy.
Antics of candidates
Election times means candidates and their supporters will do anything to attract attention, which they hope will translate into votes.
Janata Dal (Secular)'s Malavalli candidate K Annadani got himself bathed in milk by his supporters. Irrigation minister in the outgoing Siddaramaiah cabinet MB Patil, contesting from Babaleshwar, was presented a gold ring by a supporter. And one of the supporters of Bharatiya Janata Party's (BJP) Kanakagiri candidate Basavaraj Daddesugur presented him with 101 bags of rice.
The common theme in most of these gestures is that the candidate is usually praised extravagantly by the supporter before the 'big surprise gesture' of a gift is made.
Most analysts say that milk baths, gold, and bags of rice are all part of stunts engineered by the candidates themselves. Some others go to extreme lengths to get attention.
A Karnataka Janata Party candidate from Haveri even attempted suicide by taking sleeping pills after his symbol was changed from a coconut to a coconut tree.
However, he was careful to do this in front of his supporters so they were able to immediately admit him to a hospital and publicise the "grave injustice" done to him.
Charges and counter-charges galore as election draws near
Chief Minister Siddaramaiah has repeatedly alleged that there is a covert pact between the BJP and JD(S) to defeat the Congress. As "proof" the CM said that former CM HD Kumaraswamy and BJP chief Amit Shah had met on a flight. He also promised to release a copy of their air tickets 'at a suitable time'. Subsequently the alleged air tickets began to circulate on social media. To counter this, the JD(S) released what it said was "proof" that CM and MLA Zameer Ahmed who had defected from their party to join Congress, had travelled to Pakistan. The CM retorted that if he had travelled outside India, his passport would indicate it. The JD(S) replied that it had only released its 'proof' to show how easy it was to manipulate tickets.
Close