Egyptian Eman Ahmed sheds 100 kg in the battle of the bulge
Updated on Mar 07, 2017 05:46 PM IST
The world's heaviest woman, Eman Ahmed of Egypt, has shed 100 kg ahead of a bariatric surgery in a Mumbai hospital.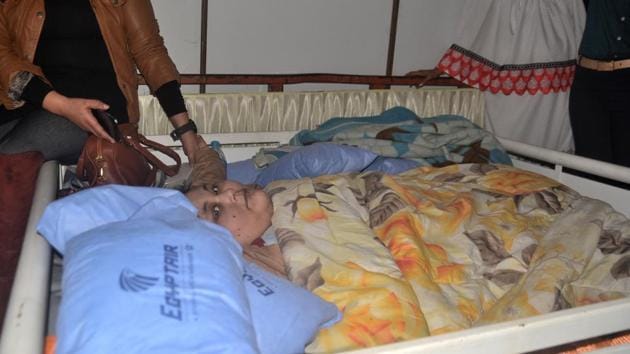 Hindustan Times, Mumbai |
Aayushi Pratap
Mumbai :
Egyptian Eman Ahmed, who is in Mumbai for weight reduction treatment, has lost 100 kilograms since her admission to Saifee Hospital in Mumbai last month.
Ahmed weighed 500 kgs and was reportedly the heaviest woman in the world. Doctors said that she lost the weight by following a strict liquid diet, which was rich in fibre and protein. She is likely to undergo a bariatric surgery soon, they added.
The plan is to make her lose 200 kg in six months.
"We are awaiting her genetic reports before we operate on her. The diet and medicines have done their job, the next round of weight loss will be through the bariatric surgery," said a doctor from the team led by Muffazal Lakhdawala, the doctor who brought Eman to Mumbai.
"Since Eman's weight gain issue started as early as 11 years of age, we suspect that it might be linked to genes which are linked to obesity," the doctor added.
Ahmed had left her home in Alexandria after 25 years and airlifted to Mumbai. The total cost of bringing her to Mumbai was Rs 83 lakhs.
A crowdfunding campaign that was started by Eman's family and her doctors in Mumbai had raise over Rs19 lakh till last month.
Personalise your news feed. Follow trending topics