'Ghar wapsi' of deserters revitalises Congress in poll-bound Tripura
They returned to the party fold after less than two years with the Trinamool Congress.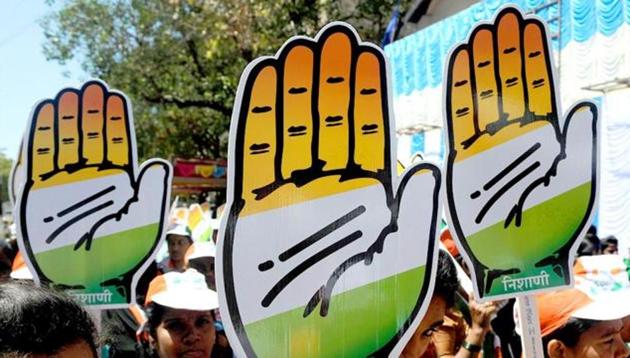 Updated on Dec 10, 2017 02:38 PM IST
Hindustan Times, Agartala |
Priyanka Deb Barman
Considered a sinking ship not so long ago, the Congress in poll-bound Tripura has received a shot in the arm by a 'ghar wapsi' of a different kind.
On Friday, about 1,000 members returned to the Congress after less than two years with the Trinamool Congress (TMC). They had followed six Congress MLAs who had joined TMC in June last year to protest the party's alliance with the Left Front for the West Bengal assembly polls.
The six, led by former state Congress chief Sudip Roy Barman, quit TMC to join Bharatiya Janata Party in August this year.
Tapan Datta, a BJP leader returned to the Congress too. He was a former Congress district president and a close associate of Barman.
"I was misguided by some workers to join the Trinamool. I realised my mistake and returned to my own party. I am now committed to work for better prospects of the Congress," said Mujibar Islam, a former Congress general secretary and state president of the NSUI, the student wing of the party.
He had contested against Tripura chief minister Manik Sarkar in 1998.
Islam's father Munsur Ali, also a Congress leader, was agriculture minister for two terms.
The TMC's graph in Tripura had soared after the six Congress MLAs switched over last year. But it nosedived 14 months later after the six donned the saffron colour.
Senior Congress leaders said the return of the deserters has fired up the party again at the grassroots level.
"People at the grassroots still have faith in the Congress and believe that our party is the only alternative to the Left Front in Tripura. The BJP cannot lure people through their false promises anymore," Congress MLA Gopal Roy said.
Congress working president Pradyot Kishore Deb Burman, also the head of the royal family of Tripura, had spoken to party deserters a few days ago and urged them for 'ghar wapsi'.
"This is just the beginning. Many others including BJP leaders are in the line," Congress vice-president Tapas Dey said.
Last month, the Congress swept a by-election in Dhaniacherra Autonomous District Council village under Pecharthal Block of North Tripura district.
Congress candidate Gonaban Chakma got 197 votes to beat CPM candidate Bijoy Singh Chakma who secured 181 votes.
The BJP candidate was a poor third with only 24 votes.
Tripura will go to poll early next year.
Close Story
Personalise your news feed. Follow trending topics