Govt allows more flights on domestic routes, extends bar on international routes
Hindustan Times, New Delhi |
Anisha Dutta | Edited by Ashutosh Tripathi
Jun 26, 2020 11:42 PM IST
The civil aviation ministry has asked the Directorate General of Civil Aviation (DGCA) to prepare the new schedule with airlines with additional routes.
The ministry of civil aviation has given its nod to increase capacity of domestic flight operations to 45% from 33% allowed at present.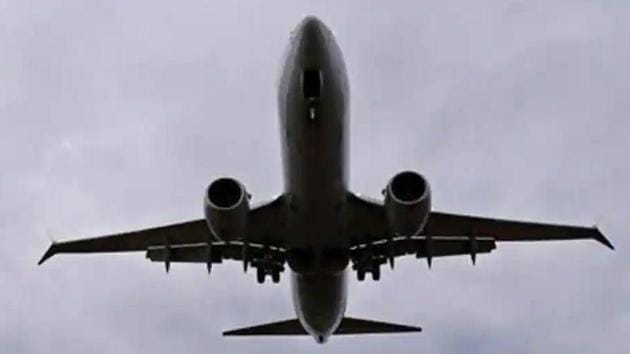 An order issued by the ministry on Friday noted that the director general of civil aviation (DGCA) has been requested to prepare the schedule of airlines. HT has reviewed a copy of the order.
"We are working on the schedule specific to different airports in the country and soon we should be able to provide more connectivity to our citizens," a senior DGCA official said.
The order has revised the Centre's earlier order issued on May 21 restricting capacity utilisation of domestic flights to a third of the approved summer schedule.
"In partial modification on the order issued on May 21, after review of the current status of scheduled domestic operations viz-viz passenger demand for air travel…one third capacity may be read as 45%," the order noted.
Domestic flights were allowed to resume from May 25, two months after a blanket suspension since the first lockdown was announced while only international repatriation flights and cargo flights have been allowed by the government.
The Centre has also extended the suspension on international flights to July 15 from June 30.
"The decision has been taken to gradually increase more flights and add more routes in a calibrated manner. We expect the capacity to increase slowly with demand. We are looking to increase our domestic passengers from 60,000 to 70,000," a civil aviation ministry official said. On June 25, a month since the resumption of domestic flights, 772 flights took off ferrying 62,580 passengers, according to the aviation ministry.
This also comes a week after union civil aviation minister Hardeep Puri said that he was hopeful of resuming domestic flights to full capacity by year end, adding that a decision on international flights may be taken when domestic air traffic reaches 50-55 % of its pre-Covid capacity.
The limits on airfares imposed on domestic flights may also be extended beyond the current period of August 24, officials said. The Centre had imposed a cap on the airfares of domestic flights that resumed from May 25 with fixed lower and upper limits.