Gulberg massacre verdict: 11 awarded life, 12 others to be jailed for 7 years
Updated on Jun 17, 2016 03:28 PM IST
A special SIT court on Friday awarded life imprisonment to eleven men convicted of murder in the 2002 Gulberg society massacre while the remaining twelve accused have been jailed for twelve years.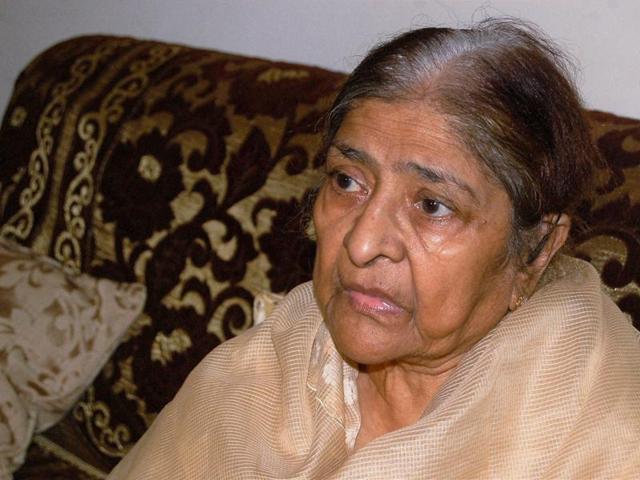 A special court on Friday sentenced 11 convicts to life imprisonment ,12 to seven years and another to 10 years in jail in the Gulberg Society massacre case, in which 69 people were killed.
The special investigation court found 24 people guilty on June 2, 11 of them of murder, in the 14-year-old case.
A mob scaled the boundary wall of the Gulberg Housing Society in Ahmedabad, Gujarat's largest city, in February 2002 before torching the homes in which Muslim families were trapped. Several victims were children and women who were burned to death.
Read: Gulberg Society massacre ruling highlights the problem with delayed justice
Sixty-nine people, including former Congress MP Ehsan Jafri, were killed on February 28, 2002 in the communal violence that ravaged Gujarat.
The massacre, a day after 59 Hindu activists were killed when a coach of the Sabarmati Express was burnt in nearby Godhra, was one of a series of riots that flared for two months in western Gujarat, killing more than 1,000 people, most of them Muslims.
Read: In pictures: Gulberg society post-2002 Gujarat riots
The riots dogged then chief minister Narendra Modi's political career for years after he was accused of not doing enough to stop the violence. He, however, denies any wrongdoing and in 2013, a panel appointed by the Supreme Court said there was insufficient evidence to prosecute him.
A court this month convicted 24 people for their role in the Gulberg massacre while acquitting 36. The trial began in 2009.
The slain former minister's wife, Zakia Jafri, said she was unhappy with the quantum of the sentence and would challenge the order.
"After so many people died, that's all the court could decide? Just 12 guilty? I will have to fight this," Jafri told ANI.
Zakia, who is fighting what may be the last legal battle to pin blame on Modi, says she saw her husband making repeated desperate calls to police for help. Her husband was dragged out of their ancestral home by sword-wielding men and within minutes was stripped and killed, according to Zakia.
Teesta Setalvad, who has been fighting for justice for the victims, welcomed the verdict but expressed disappointment with the "lesser sentence".
"We will appeal against the lesser sentence for those who haven't been awarded life imprisonment," she told ANI.
Relatives of the convicts, on the other hand, claimed they were innocent and that they would appeal the sentence in higher courts.
Justice PB Desai, while acquitting 36 people, including alleged main conspirator and BJP councillor Bipin Patel, rejected claims that the attack on the predominantly Muslim residential area was planned.
Arguing against capital punishment, the defence, led by advocate Abhay Bhardwaj, sought lighter punishment. It based its argument on the court ruling out the conspiracy angle.
The two sides concluded the arguments on June 10.
Read: A gripping but difficult read on Gujarat riots and their aftermath