Honey-trapped Haryana man scouted army camps during tests to leak info to ISI: Police
Updated on Apr 17, 2018 10:18 AM IST
The 23-year-old man from Rohtak, who took 18 army recruitment tests, passed on the information to two women he met on Facebook.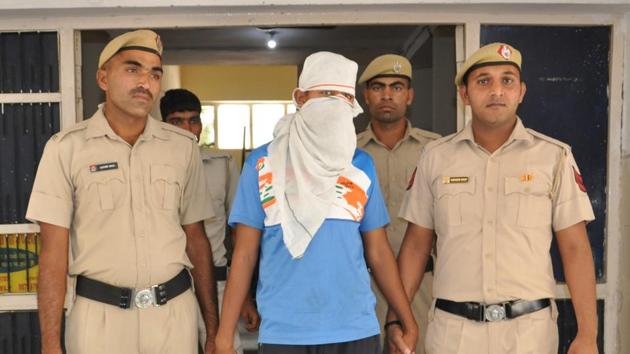 A 23-year-old man allegedly ensnared in a honey-trap was arrested in Rohtak on Monday for passing on information to Pakistan's Inter-Service Intelligence (ISI) about Indian Army camps he visited for recruitment tests, police said.
Gaurav Kumar, a resident of Ganaur block in Sonepat district, was arrested on the basis of the inputs received by state and national intelligence agencies, said Rohtak superintendent of police Pankaj Nain said. He has been booked under several sections of the Official Secrets Act, 1923, he said.
Nain said Kumar, who has been preparing for exams conducted by the army for the past several years, befriended two women on Facebook around one-and-a-half years ago. The women had Indian names, Sonu Kaur and Amita Ahluwalia, but their location traced to Pakistan and they worked with ISI, he added.
The women started communicating with Kumar regularly after he lied to them that he was working with the army. They asked him to provide information about army camps, the police officer said. Then he started scouting army camps to take part in recruitment drives.
Whenever he went to a camp for a test, Kumar would share with the women photos and videos of the camp through social media, including of security deployment, Nain said.
"Till now the interrogation has revealed that he has been part of 18 army recruitment drives. It has been established that he found out that the girls were ISI agents and they even asked him to work for them in return for a large sum of money," Nain said.
The officer said Kumar was offered ₹10 lakh to share such information and he even sent his bank account details to the women on Facebook. But he was arrested before any money was transferred.
"This modus operandi of ISI is increasing. ISI girls make fake accounts and honeytrap Indian youths to get secret information," Nain added.
Kumar was produced in a court, which sent him to a three-day police remand.
Earlier this year, an Indian Air Force (IAF) officer was arrested by Delhi Police allegedly on charges of spying and passing secret defence-related information to ISI.
Group Captain Arun Marwaha, 51, was honey-trapped by ISI agents using two accounts of a social networking site in December 2017.
Personalise your news feed. Follow trending topics