IIT-Kanpur removes 2 stray dogs from campus, Maneka Gandhi moves HRD ministry
Maneka Gandhi asked the HRD ministry to take action against those responsible for removing the stray dogs from campus.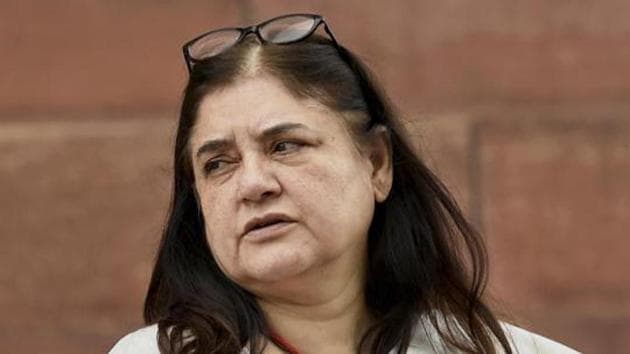 Updated on Mar 08, 2018 11:28 PM IST
Led by the concern over an increase in the number dog bite cases, the Indian Institute of Technology (IIT), Kanpur, decided to remove two stray dogs from its campus.
However, little did the institute know that its action would lead to Union minister Maneka Gandhi, known for her animal rights activism, taking the matter up with the human resource development (HRD) ministry, asking it to take action against those responsible for removing the stray dogs.
It is learnt that the minister acted on the complaints submitted to her by some students of the IIT-K.
"Two old dogs that were paralysed were removed and dumped somewhere by the security guards. Some students raised the matter with the Society for Prevention of Cruelty to Animals (SPCA), which said it would take care of the two dogs. But the IIT officials refused to tell where the dogs had been dumped," said a person familiar with the developments.
"The officiating director (of the IIT-K) called a meeting of the students and the staff and said anyone found feeding the stray dogs will be expelled, which is illegal. The matter was taken up with the HRD ministry, which was briefed that the removal of the dogs would be a violation of the Supreme Court's guidelines," the person added.
However, IIT officials argued there has been a rise in cases of dog bites on the campus with 87 instances reported in a year.
"There are certain rules and regulations and we will follow them. But it was decided that in case of enclosed spaces such as residential areas and hostels on the campus, and cases where an inhabitant has complained that dogs are creating nuisance, they (the animals) will be relocated within the campus. The well-being of the residents is important for us," said a senior IIT official.
"The security guard was instructed to remove the dogs after the students complained. So it is not fair to take action against them. They did not mistreat the dogs and just rounded them off," said another official.
Close Story