Indian woman techie, son found in 'pool of blood' in US home: What we know
Updated on Mar 25, 2017 10:55 AM IST
An Indian woman and her six-year-old son have been found dead in their New Jersey home, an official in New Delhi said on Friday, even as the Indian government contacted US authorities to take stock of the situation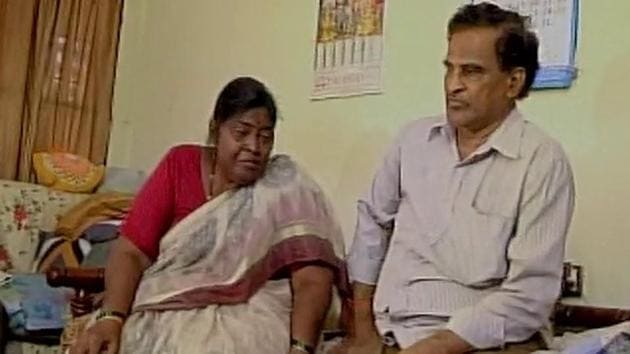 New York/Vijaywada/New Delhi |
Agencies
An Indian woman and her six-year-old son have been found dead in their New Jersey home, an official in New Delhi said on Friday, even as the Indian government contacted US authorities to take stock of the situation.
Sasikala Narra, a 40-year-old IT professional, and her son, Anish Sai, were found with their throats slit, prompting the police to launch a criminal investigation into the brutal killing. Prosecutors in a release disputed some media reports that it was a hate crime connected to their Indian origin.
Here's what we know so far:
The victims
Sasikala's husband, Narra Hanumanth Rao, found the bodies when he returned home in Maple Shade in New Jersey from state on Thursday.
Prasad Thotakura, an Indian-American community leader, said that according to the information he had, Rao allegedly found his wife and child "in a pool of blood" and "with their throats slit".
Sasikala had picked up her son from school in the afternoon and returned home. Investigators said the husband found his wife and son killed around 9pm after returning from work.
The couple --- both of them from Andhra Pradesh --- worked in the IT fields and had been living in the US for the last 12 years.
Probe on
Police said the deaths were being investigated as homicides, but further information wasn't released.
Law enforcement officials denied the killings were hate crime or a result of bias against the Indian origin of the victims, according to a statement provided by Burlington County Prosecutor's Office.
"Contrary to some media reports, at this point there is no indication that this is a hate crime connected to the fact that the victims are of Indian origin," the statement said.
The Public Information Officer at the prosecutor's office Joel Bewley stressed that there was no information suggesting the incident was motivated by any kind of bias.
Needle of suspicion
Sasikala's parents, who live on the outskirts of Andhra Pradesh's Vijayawada, suspected the involvement of their son-in-law in the killings.
Venkateshwarlu and Krishna Kumari alleged that Hanumanth Rao was not treating their daughter well for the past two years, and he was also involved in an extramarital affair.
They said Hanumantha Rao telephoned them just to say that his wife and son had died and did not say anything more.
Police in the US launched a criminal investigation into the case and were looking into motives behind the murder, including the possibilities of any foul play.
India reacts
In his weekly media briefing in New Delhi on Friday, external affairs ministry spokesperson Gopal Baglay said the government was still awaiting details of the unfortunate incident.
"We are in touch with the US authorities who are trying to ascertain the details in the matter," he said.
Personalise your news feed. Follow trending topics