Kerala woman bites off chunk of neighbour's tongue as he tried to molest her
Updated on Aug 03, 2017 01:04 PM IST
A woman in Kerala's Kochi bit off the tongue of a neighbour on Monday night when he allegedly tried to molest her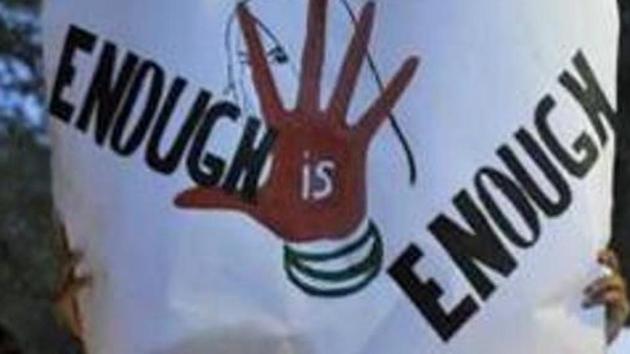 A woman in Kerala's Kochi bit off the tongue of a neighbour on Monday night when he allegedly tried to molest her, police said.
The woman filed a police complaint against her 30-year-old neighbour and said she bit off the tongue when he allegedly tried to force himself on her and kiss her. She also produced a 2 cm strip of the tongue at the police station.
Police said the man was booked under section 447 (criminal trespass), 354 (assault with the intention to outrage modesty of a woman) and 367 (attempt to rape) of the Indian Penal Code. The man was allegedly had similar charges against him earlier and has been remanded to judicial custody for a week.
This is the second high-profile sexual assault case to surface in the southern state in two months. In June, a 23-year-old law student told police she cut off the genitals of 52-year-old godman in self-defence when he made sexual advances towards her. But weeks later, she accused the police of forcing her to make statements, and said the godman never hurt her.
In Kochi, the woman told police she stepped out of her house on Monday night when he allegedly jumped at her but fled after she attacked him. After her complaint, police alerted all city hospitals and found the man undergoing a surgery at a private hospital.
The man had told hospital authorities that he injured his tongue in a bike accident and was arrested after the surgery was over and he was discharged. Doctors at the hospital said as he received serious injuries on the tongue, his speech will be slightly impaired.
An earlier version of this story used a photo of a woman who has no connection with the case. The photo has been changed.
Close Story
Personalise your news feed. Follow trending topics