Let's Talk About Trolls | Women are molested virtually on a daily basis: Rana Ayyub
May 12, 2017 12:21 PM IST
Being a Muslim and a journalist who is critical of the present-day dispensation purely on journalistic merit has added me to the list of the condemned, says Rana Ayyub.
Jihadi Jane, Islamo fascist, ISIS sex slave, porkistani, Rana Hafiz Saeed, Islamic fundamentalist are just a few terms used for me on social media by Twitter trolls, many of whom happen to be active BJP members. Twitter notified me that I have completed six years on the social networking site and I shuddered when I thought of all the abuse I've taken on my chin all these years.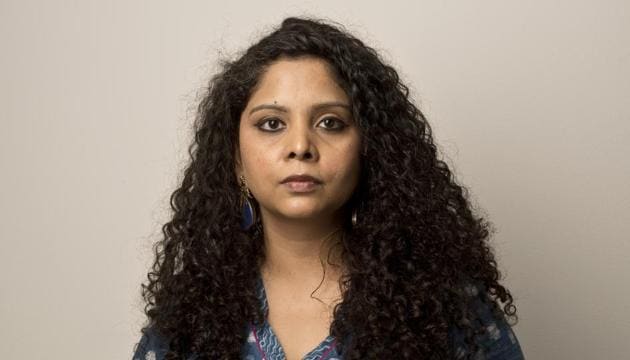 I've been called a prostitute and an escort girl. My face has been superimposed on a naked body and my mother's photograph has been taken from my Instagram account and photoshopped in the most objectionable manner possible. I've even seen the hashtags, #RanaAyyubCD and #RanaAyyubRandi, trend for days.
This is only a fraction of what I witness on social media. That I am Rana 'Ayyub' makes it worse. For, how could I have liberal, democratic ideas of India and continue to be a practicing Muslim? That I tweet pictures of my Ramzan iftar and Eid celebration adds to the vitriol and sexist abuse I face for my comments, columns and tweets on Indian politics and social justice. Being a Muslim and a journalist who is critical of the present-day dispensation purely on journalistic merit has added me to the list of the condemned. I have no right -- none whatsoever -- to demand fairness from social media, not even from alleged intellectuals who profess neutrality and accuse me of being biased and communal.
Interactive | What's it like to get trolled all day long? See for yourself
I am everything that a 'Muslim' woman who speaks her mind can be. A terror sympathiser, an apologist for terror accused, a slave to conservatives, an accused whose ideology is responsible for killings across the world and has the audacity to speak on democratic values.
Viewpoints expressed by me on social media need not just pass the filter of neutrality and journalistic ethics but many added filters that my surname needs to address in the New India.
Just a few weeks ago, I found myself trending on social media for taking on Virender Sehwag and Randeep Hooda over their bullying of Gurmeher Kaur.
Geeta Phogat, immortalised in the iconic film Dangal, asked me if the slap (abuse) I got for my defence of Gurmeher Kaur was reply enough. Wrestler Yogeshwar Dutt asked me to chant 'Bharat Mata ki jai' to prove my patriotism.
Zaira Wasim, the young Kashmiri girl who rose to fame with Dangal was trolled on social media for two consecutive days, first for meeting Kashmir chief miister Mehbooba Mufti and second for sparring with Union sports minister Vijay Goel for his offensive tweet on a hijab-wearing women. Wasim was called a conservative Muslim woman, a jihadist, a separatist for calling out Goel's bigotry when he compared a woman in a veil strapped in a cage, with a shorts and t-shirt wearing Zaira Wasim.
Her fault, she asked the minister to delink her from such offensive comparisons. Condescending remarks followed suit. We Indians gave you, a Kashmiri girl, a platform to excel and you ungrateful woman showing your true colours by displaying jihadist tendency and favouring religion over country.
But this is not an argument lopsided by right-wing bigots. Remember the outrage against the wife of Indian cricketer Mohd Shami for wearing a sleeveless outfit and the relentless trolling she was subjected to or the twenty-two-year-old Suhana Syed from Bangalore, a hijab wearing girl who sang a Hindu devotional song in a Kannada TV channel reality show.
My colleagues can argue and put their point of view across on Uttar Pradesh CM Yogi Adityanath and on the Ram Mandir debate but I cannot, for it makes me communal and gives them, the bigots, the license to inundate my timeline with hate.
Intolerance to views from women, irrespective of ideology breeds on both sides of the political spectrum. We are molested virtually on a daily basis for views that do not find favour in the prevalent idea of the normal, the acceptable.
So much so that we are not expected to have arrived yet in the field of sarcasm and wit. A few days ago, on the eve of Holi, which followed the landslide victory by BJP in Uttar Pradesh, I tweeted a picture of Holi delicacy Gujhia with a caption Happy Diwali , a comment on the party's victory. The next two days I am told were a riot on social media where I was alleged to be high on bhaang. One handle slyly used a picture of me in an evening dress in Goa, asking what could one expect from a girl like me spending most of her evenings by the beach with other girls who had drinks in their hands.
Many intellectuals and psephologists concluded that I was drunk-tweeting; after all, sarcasm and wit are not really hallmarks of a good Indian girl. A newspaper went one step ahead, suggesting that the author of Gujarat Files had made a blooper on social media by tweeting Happy Diwali and was given a taste of her own medicine by trolls , forcing her to regret.
That I gave no indications of a regret is a story for another day. But this, in a nutshell is the peril of being Rana Ayyub on Twitter. I am more than convinced that after reading this column, Twitter trolls will accuse me of playing the victim card of using my Muslim surname. Another troll bait.
What the hate-mongers do not understand and I hope they get this straight for the last time: I am not going anywhere, I am here to stay.
Rana Ayyub is a journalist and the author of Gujarat Files.
This piece is part of HT's new campaign, Let's Talk About Trolls, which focuses sharp attention on online abuse and bullying. Share your views with us at letstalkabouttrolls@hindustantimes.com or @htTweets with #LetsTalkAboutTrolls
"Exciting news! Hindustan Times is now on WhatsApp Channels
Subscribe today by clicking the link and stay updated with the latest news!"
Click here!
Get
Latest India News
along with
Latest News
and
Top Headlines
from India and around the world