Man who killed wife, 3 children and committed suicide in Uttar Pradesh was depressed: Police
Manoj was found hanging from a ceiling fan and the bodies of Shreya and Shrishti were found in a suitcase and an almirah respectively after the doors, which were locked from inside, were broken by the police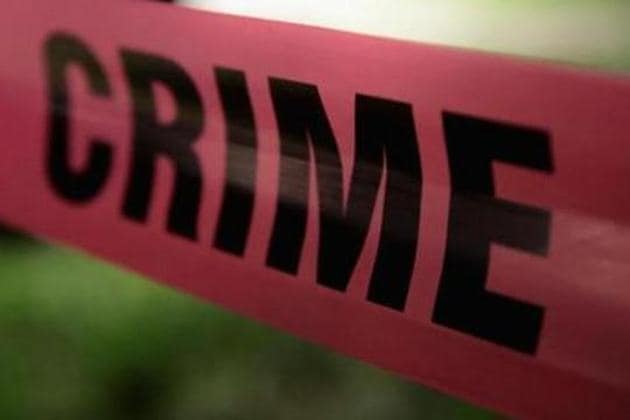 Updated on Aug 22, 2018 05:35 PM IST
The 35-year-old man who killed his wife and three daughters and then hanged himself on Monday in Uttar Pradesh's Allahabad was battling depression, police have said.
The deaths were discovered late on Monday evening in Peepalgaon area as the family grew suspicious after Manoj Kushwaha and his wife Shweta, 30, and daughters Shrishti, 8, Shivani, 4, and Shreya, 3, did not come out of their rooms and raised an alarm, police said.
Manoj was found hanging from a ceiling fan and the bodies of Shreya and Shrishti were found in a suitcase and an almirah respectively after the doors, which were locked from inside, were broken by the police. Shivani's body was found lying on the floor in the room. Police said Manoj first killed his wife Shweta and then strangled his three daughters.
Allahabad's senior superintendent of police Nitin Tiwari said the body of his wife was found inside a refrigerator. He said they were investigating the deaths from all angles.
The postmortem reports have established that the three children and Shweta were strangled to death while Manoj's died by hanging.
Manoj's father Gulab Chandra Kushwaha told the police he and one of his three sons Gopal went to the fields in the morning and returned home for lunch around 12pm before going back to work. During his brief visit, he found Manoj's three daughters at home.
"In the afternoon, Manoj along with his wife and kids went inside their rooms. When they were not seen later, my wife Sadhna knocked on their door but got no response. When we returned home and failed to get any response once again, we informed the neighbours including gram pradhan and the police," Gulab Chandra said.
Additional director general of police SN Sabat, inspector general Mohit Agrawal, SSP Tiwari, superintendent of police (city) Brijesh Srivastava and circle officer (civil lines) Shrish Chandra reached the Kushwaha's home along with Dhumanganj police, members of the dog squad and the forensic team.
Chandra said Sadhna, who was at home at the time of the incident, told them that the television was on at high volume inside Manoj's room all through the afternoon.
"Sadhna has informed that Manoj and his wife Shweta had regular fights and on Monday he even did not go to the field with his brother and father," he added.
"In the afternoon, she heard one of his daughters crying in the room but did not suspect anything as both Manoj and Shweta were also inside the room. She got worried only in the evening when no one came out of the room," he said.
The bodies were cremated on Tuesday evening, police said.
The deaths come barely two months after 11 members of a family were found dead under mysterious circumstances in Delhi's Burari. Their final autopsy confirmed they died due to hanging and there was no foul play.
Topics
Close Story