Won't use nukes first, says Pakistan Prime Minister Imran Khan
Lahore |
Press Trust of India
Jun 25, 2020 02:24 PM IST
India has not been engaging with Pakistan since an attack on the Air Force base at Pathankot in January of 2016 by Pakistan-based terrorists, maintaining that talks and terror cannot go together.
Pakistan will not use nuclear weapons first and going to war will not solve any problems, its Prime Minister Imran Khan said on Monday even as a minister in his government said the country had "mini atom bombs" that could be used against India.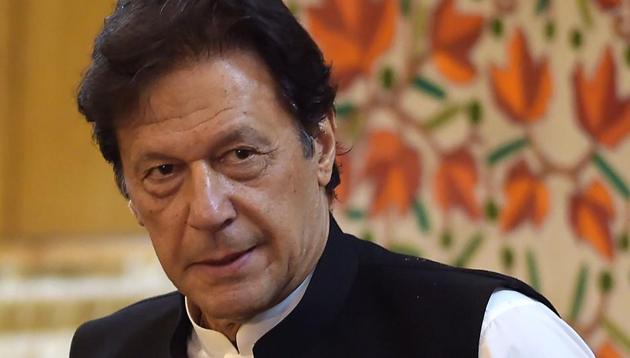 Bajwa extension: How Imran Khan is using Kashmir for domestic power politics
The conflicting comments follow a domestic as well as diplomatic publicity campaign by the Pakistani establishment opposing India's move last month to strip the Jammu and Kashmir region of special powers.
"We both are nuclear-armed countries. If these tensions increase, the world could be in danger," Khan said while addressing the concluding session of International Sikh Convention in Lahore. "There will be no first use from our side ever," he added.
Khan and Pakistani diplomats have attempted to draw in foreign diplomatic intervention over the Kashmir issue, with India having successfully managed to keep other nations out of an issue that it has said is internal. Last week, Indian officials said the Pakistani campaign was meant to portray an alarmist picture that was untrue.
Khan denounced the idea of war, saying: "I do not believe that war can solve any problem. Whoever thinks that is not sensible, he has not read world history. If you solve one problem by waging war, four more spring up because of it.
"Everyone who has tried to solve problems by waging war has lost, even in victory. It takes years for a country to recover from the losses."
Earlier, Pakistan's minister for railways, Sheikh Rashid Ahmad, said his country now has "small, 125-250 gram atom bombs (tactical nuclear weapons) which may hit (and destroy) a targeted area in India".
Khan on Monday also repeated his claim that the Bharatiya Janata Party (BJP) government would now target other religious minorities in the country after Muslims.