PNB fraud: Mehul Choksi tells staff 'can't pay your dues, look for jobs elsewhere'; Nirav Modi's passport revoked
Billionaire diamantaire Mehul Choksi, in a letter to his employees, said: "I will face my destiny and I know I have done nothing wrong."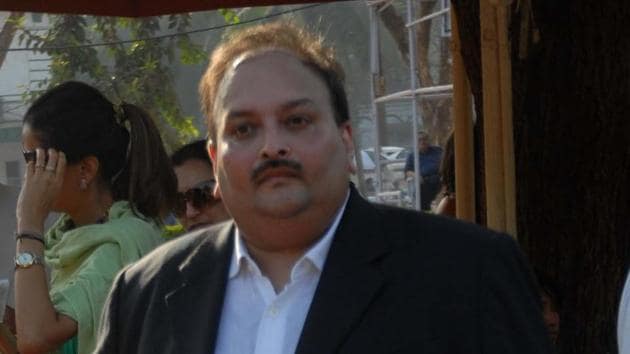 Updated on Feb 24, 2018 05:00 PM IST
The government on Friday revoked the passport of disgraced diamond czar Nirav Modi even as his maternal uncle Mehul Choksi wrote to his employees telling them that he would not be able to pay their dues.
Modi and Choksi are facing multiple investigations into one of the biggest frauds in the country's banking history and are accused of defrauding India's second biggest lender, Punjab National Bank, of an estimated Rs 11400 crore with the help of a couple of bank employees.
Both deny any wrongdoing.
"The ministry of external affairs (MEA) sent an email informing Nirav that his passport stands revoked under section 10 (3) (C) of the Passport Act," said a person familiar with the matter.
Read: Nirav Modi letter to staff after PNB fraud: Look for other jobs, can't pay you now
Section 10 (3) (C) of the Act says that a passport can be revoked in the interests of the sovereignty, integrity, security of the country or friendly relations of India with any foreign country, or in the interests of the general public. Revoking the passport of an accused is aimed at stopping the person from travelling from one country to another to avoid arrest.
"Nirav replied to the notice raising objections on the notice of revocation issued to him but soon the ministry responded to his email telling him that the passport has been revoked," added the person.
Modi's lawyer, Vijay Aggarwal, however, criticised the government move.
"The passport of my client has been revoked in violation of the guidelines and court rulings in this regard as at the moment, there is only an FIR against him, no prosecution has been launched. We may approach court against the order," Aggarwal said.
The MEA on February 16 had suspended the passport of Nirav Modi on the request of the Enforcement Directorate (ED), India's financial crime probe agency, and issued him notice asking why his passport should not be revoked altogether.
Read: Employees of Nirav Modi's firms in Surat SEZ protest, demand payment of salary
Nirav along with his wife Ami, brother Neeshal and Mehul Choksi left India in the first week of January before the Punjab National Bank accused them of committing the fraud. They have not returned to India since then.
The CBI and ED have launched probe against them on charges of corruption and money laundering.
Nirav wrote to his employees few days back asking them to look for job opportunities elsewhere as he could not be able to pay them.
Choksi too has written to his employees that he has been facing a lot of problems due to the manner in which "multiple investigating agencies have started to create havoc", which are "hell bent on stopping the operations".
"I will face my destiny and I know I have done nothing wrong and ultimately, the truth shall prevail," said Choksi in the letter provided to HT by his lawyer Sanjay Abbot. Abbot said the letter has been issued to around 3500 employees based in India.
"We don't know how many employees will get the letter as Choksi's server has been seized by investigation agencies," added Abbot.
Choksi said the investigating agencies are creating a fear psychosis among his employees.
"This kind of unfair treatment, unfair investigation, media frenzy and political statements are making me highly insecure about the safety of myself and my family members," Choksi wrote.
He told the employees that he didn't want them to suffer because of their association or connection with him and therefore they should look for jobs elsewhere.
Choksi also asked them to retain their office laptops and mobile phones till their dues are cleared.
Close Story
Personalise your news feed. Follow trending topics