Raman Singh gets SC clean chit in VVIP chopper deal
In a petition, Yogendar Yadav-led Swaraj Abhiyan had requested the court to set up a special investigation team to probe the purchase of a VIP chopper in 2007-08 by the Raman Singh government.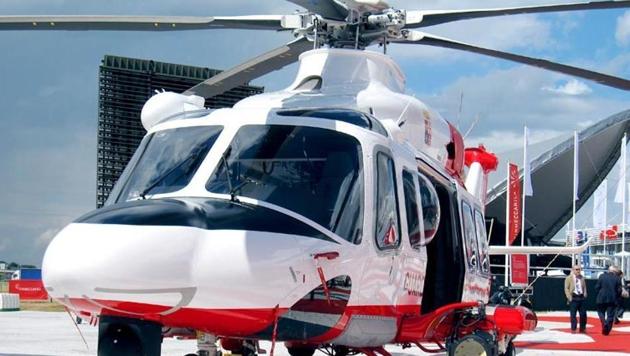 Updated on Feb 13, 2018 10:54 PM IST
Hindustan Times, New Delhi |
HT Correspondent
The Supreme Court on Tuesday rejected a petition seeking a probe into the alleged irregularities in the purchase of an AgustaWestland helicopter by the Raman Singh-led Chattisgarh government in 2007.
Refusing to set up a special investigation team to probe the deal, a bench of Justice AK Goel and Justice UU Lalit said: "There is nothing on record to show that the helicopter could have been procured for lesser price. No person claiming to give a better deal has come forward. Thus, in absence of clear evidence that loss was caused to public exchequer by way of commission payment which was only a route to send the payment to the son of the chief minister, interference by this court is not called for."
The petitioner, NGO Swaraj Abhiyan, had alleged that Chattisgarh chief minister's son, Abhishak Singh, was paid kickbacks by Sharp Ocean Investments, OSS Air Management Pvt. Ltd. and AgustaWestland in return of the BJP's state government buying the chopper.
The apex court, however, rejected the allegation and said: "There is no material to prima facie hold that beneficiary of transaction was Abhishak Singh. We do not consider it necessary to go into the allegation of mere procedural irregularities. We broadly find that no case is made out for interference by this court for issuing a direction as sought in absence of allegation of extraneous consideration being substantiated."
Raman Singh called the court's verdict a victory of truth and said it exposed the petition's political nature.
"The court's decision has proved that truth can never be defeated and it was a victory of truth," news agency PTI quoted him as saying.
(with PTI inputs)
Close Story