SC dismisses Rajasthan, Madhya Pradesh govts' pleas against Padmaavat, tells states to heed order
Updated on Jan 24, 2018 10:10 AM IST
SC refuses to modify its order on the plea Rajasthan and Madhya Pradesh, paving the way for screening of 'Padmaavat' on January 25.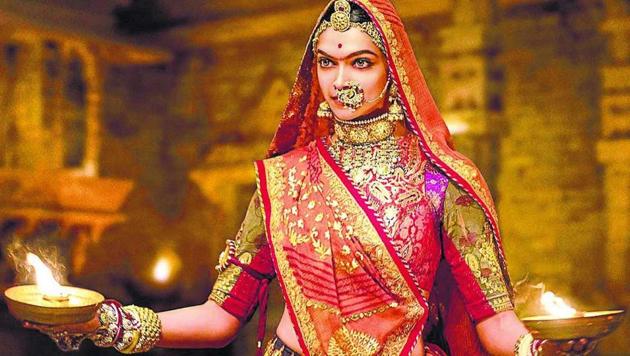 The Supreme Court on Tuesday dismissed Rajasthan and Madhya Pradesh governments' pleas to modify its earlier order lifting the ban on controversial Bollywood film Padmaavat.
The top court had last week set aside the notification passed by Madhya Pradesh, Haryana, Rajasthan and Gujarat to ban the release of Sanjay Leela Bhansali's Padmaavat.
SC asked states on Tuesday to implement its January 18 order and said it will examine pleas to stop exhibition of the film on case-to-case basis if the situation warrants.
"People must understand that the Supreme Court has passed an order. They must abide by it. It is the obligation of the states to maintain law and order," the bench headed by Chief Justice Dipak Misra said.
The apex court was miffed at the states' demand to reinstate the ban, saying it was implicit in their arguments that authorities were incapable of ensuring law and order.
Several Rajput groups accuse Bhansali of distorting history in the film, which stars Deepika Padukone as legendary Rajput queen Padmini and Ranveer Singh as Muslim emperor Alauddin Khilji.
Reacting to the news, Madhya Pradesh law minister Rampal Singh told ANI the state will abide by the court's decision and it is exploring options to approach SC again.
Protesters, led by the Shri Rajput Karni Sena, are upset over the depiction of Padmini and especially a rumoured dream sequence between Padukone and Singh – a charge that Bhansali has rejected.
In January last year, members attacked Bhansali and vandalised the set during filming in Rajasthan. The leader of the group had also offered Rs 50 million to anyone who "beheaded" lead actress Deepika Padukone or Bhansali
Padmaavat is set to release in Hindi, Telugu and Tamil on January 25 after the censor board earlier this month subjected the film to five changes and cleared it for exhibition.
(With agency inputs)
Personalise your news feed. Follow trending topics