'Shoddy' management of defence land, says Parliament's audit watchdog
Hindustan Times, New Delhi |
Saubhadra Chatterji and Rahul Singh
Jul 12, 2018 09:17 AM IST
In its draft report, a copy of which has been reviewed by HT, the PAC asked the ministry to finalise a leasing policy within three months of the report being tabled in Parliament.
Parliament's audit watchdog, the Public Accounts Committee (PAC), may ask the defence ministry to conduct a comprehensive survey of its estates every 10 years and take action against officials for shoddy management of defence land that has resulted in outstanding rentals amounting to ₹838 crore.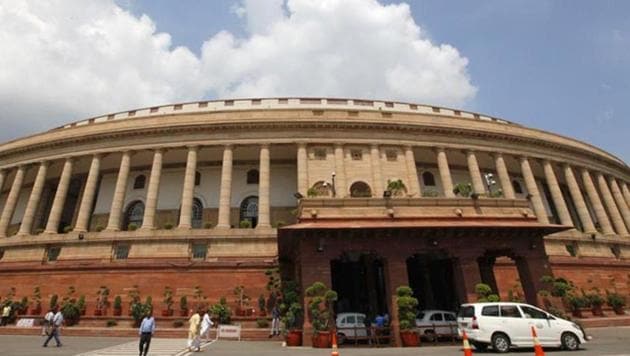 A draft report of the PAC called for "strict action" against officials who failed to prevent encroachment on defence land and were responsible for non-renewal of leases, encouraged commercial use of defence land and did not demarcate land accurately. The period for which the arrears has been pending ranges from four to 46 years.
The defence ministry is the country's biggest landholder, possessing 1.76 million acres, managed by the Directorate General of Defence Estates (DGDE).
In its draft report, a copy of which has been reviewed by HT, the PAC asked the ministry to finalise a leasing policy within three months of the report being tabled in Parliament.
Any draft report is discussed and adopted in the committee before it is tabled in Parliament. The final report may incorporate changes and even dissent notes from members of the panel.
Titled 'Improper Management of Defence Land,' the report has enumerated several cases that were highlighted in a string of Comptroller and Auditor General (CAG) reports, but no effort was made by the ministry or the DGDE to correct the irregularities even after a decade.
"The committee are of the considered view that since land is precious and a limited resource, serious efforts are required for its protection and judicious use," the draft said.
Glaring lapses have been revealed in the report. The panel found that ex-lessees were in occupation of prime defence land illegally, even after the leases expired. It also highlighted cases of defence land being used for unauthorised purposes such as running of hostels and shopping complexes without the ministry's permission, a trend pointed out in a series of CAG reports.
One of the main cases highlighted in the report is that of that of Royal Calcutta Turf Club, which was leased out 153 acres of land in Kolkata Maidan in January 1932; the lease was last renewed until December 2006. A proposal to grant lease to RCTC for 15 more years (till December 2021) is still under the ministry's consideration, leading to non-realisation of revenue.
Other cases where losses have been incurred due to delay in renewal of lease include IOCL Bulk Petroleum Installation in Pune, HPCL petrol pump and service station at Dhaula Kuan in Delhi, BPCL petrol pump at Delhi cantonment and Thane Sporting and Club Committee in Thane.
The panel said that defence land record management was unsatisfactory and required a complete overhaul.
Pointing to legal tangles arising from poor land management, the draft said, "The committee are dismayed to note that a PSU filing case against a ministry of Government t of India in the court presents a very sad picture. The courts are already overburdened and therefore…all cases between the wings of Govt of India or those under its aegis to be taken to a special tribunal to be constituted for the purpose to enable fast track decision…" The PSU referred to above is Bharat Petroleum Corporation Limited, which has moved Delhi High Court in a lease case.
The panel has said the process of renewal of leases should begin a year before the lease is to expire.
A defence ministry official, in response to a question on the draft report, said the government was taking measures to fine-tune the defence land management system for better financial returns. The official said land would be leased or rented out at market rates from now on.