Uttarakhand lab asked to pay woman Rs 10 lakh for wrong cancer report
Based on the report by Ahuja Pathology and Imagine Centre, Yashoda Goyal was found having cancer in her left breast, which was later removed.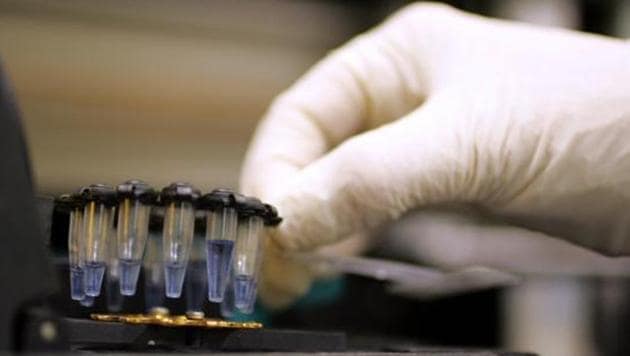 Published on Mar 17, 2018 04:31 PM IST
A Dehradun-based pathological laboratory was asked to pay Rs 10 lakh with interest to a woman, who was wrongly diagnosed with breast cancer.
The Uttarakhand state consumer disputes redressal commission on Friday found Ahuja Pathology and Imagine Centre guilty of medical negligence.
It asked the lab and its owner, Dr Alok Ahuja to pay Rs 10 lakh compensation to Yashoda Goyal (60) at the rate of 7% interest per annum since 2006, besides Rs 10,000 as legal expenses.
"One can imagine the pain and agony suffered by the complainant when she came to know that she is suffering from breast cancer. Her left breast was unnecessarily removed, on account of which she has to suffer throughout her entire life physically, mentally as well as socially," justices BS Verma and Veena Sharma said in the judgment.
Yashoda had in 2003 complained of pain in the left breast. Doctors referred her for biopsy, and after the test, she was diagnosed with infiltrating ductal carcinoma (cancer developed in milk duct) by Ahuja Pathology and Imagine Centre.
"We consulted Delhi-based Rajiv Gandhi Cancer Institute and Research Centre, and based on the test report, the left breast was removed," said Arun Goyal, Yashoda's son, who has been following her case since they moved consumer court in 2006.
After operation in 2003, Yashoda underwent follow-up tests at the hospital, during which, doctors suggested re-examining the original slide which suggested there was no cancer.
"We then went to Dr Lal's lab in Delhi which too found no cancer," Arun said, adding, "The entire family was left shaken. And after coming out of trauma, we finally approached consumer forum in 2006."
The patient equally felt elated over the decision.
"I cannot forget the depression and social stigma I went through. It was a long battle in which my family stood with me," Yashoda said.
Besides the Dehradun-based lab, Dr Alok Ahuja, owner of the lab, and Rajiv Gandhi hospital in Delhi were made respondents.
Dr Ahuja, meanwhile, said he will appeal against the decision.
"Technically and legally, it's a faulty judgment, given without taking an expert medical panel's opinion. It's a disappointing order," he said in a statement.
Close Story