Watch: Shashi Tharoor pulls down Churchill from pedestal, calls him 'worse than genocidal dictators'
Updated on Sep 05, 2017 05:19 PM IST
Shashi Thaoor launched into a forceful takedown of Winston Churchill's role in the Bengal famine at TV show.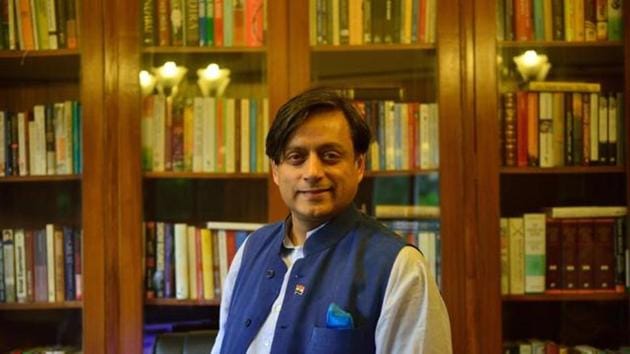 Congress MP and writer Shashi Tharoor has compared British leader Winston Churchill to some of the "worst genocidal dictators of 20th century" for orchestrating the 1943 Bengal famine that claimed more than 2 million lives.
Tharoor was a panelist at ABC's Q&A, a debate show broadcast from the Melbourne writer's festival, discussing the legacies of colonialism among other things. When the show's host asked Tharoor about his views on Churchill, the Indian politician explained how Britain's wartime prime minister diverted grain to English shores despite knowing that people were dying.
Tharoor emphatically demolished the argument that Churchill was unaware of the millions of people starving. He recounted how the British PM's callous response was to write on the side of a file, 'Why hasn't Gandhi died yet?"
Over 2.1 million died in the Bengal famine, but later estimates suggest that the death toll was much, much higher. In recent years, scholarship and historical accounts have focussed on Churchill's direct role in worsening the famine and causing starvation and deaths.
"This is the man the British want us to hail as an apostle of freedom and democracy, when he has as much blood on his hands as some of the worst genocidal dictators of the 20th century," said Tharoor.
His fellow panelist and British author Penny Red appeared taken aback by Tharoor's words, while the majority of the audience greeted his forceful critique of Churchill with applause.
Tharoor also fielded a question from a member of the audience who asked if Britain's 'gifts' of modern democracy, education and administrative prowess were not invaluable to India. This was his response:
This is not the first time that Tharoor has mounted a scathing attack on the excesses of the British empire. He is the author of Inglorious Empire, which exposes Britain's historical amnesia when it comes to its colonial past.
In the past, Tharoor has called Churchill 'worse than Hitler'. In 2015, he gave a memorable speech at Oxford Union on why Britain owes India reparations for more than 200 years of colonial rule.
Close Story
Personalise your news feed. Follow trending topics