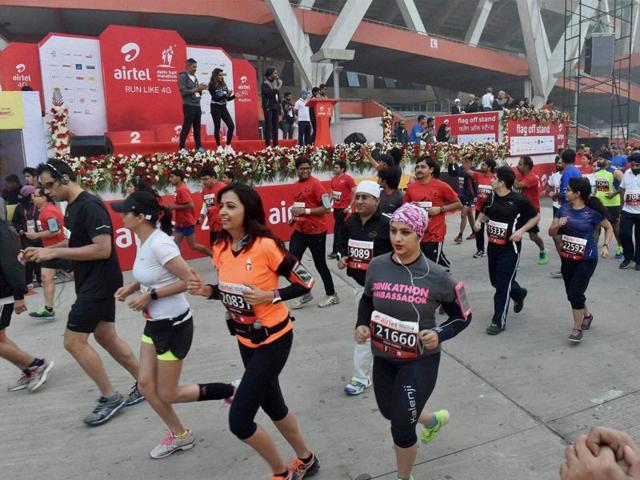 Runaway girls prepare to race to raise money for others like them
A marathon is both a metaphor for their journeys and what they will actually be running come January.
UPDATED ON DEC 21, 2015 12:03 AM IST
A marathon is both a metaphor for their journeys and what they will actually be running come January.
Rupali Sathe, 19, and Laxmi Bariha, 21, runaways from home, remember arriving at the Mumbai station, watching lost and hapless as the crowds raced past them.
Now, they are racing against time to raise money to give back to NGO Urja that rescued them so that the organisation can continue to help runaway homeless women.
They each have to raise Rs 50,000 by December 23 or they will not be able to run the marathon and fulfil their dream of donating the money to Urja.
Their stories are vastly different but there is a common streak that now binds them: the grit to beat the odds and run to raise awareness about women who find themselves in similar situations.
Hailing from the temple town of Tuljapur, Rupali fought the odds for as long as she could. After losing her mother when she was just eight, Rupali had to let go of her education at the insistence of her family that made her work and sell flowers outside the temple where her father was the priest.
But her mind was far away. Two years ago, she decided to take charge. "One day, I decided that I had to go somewhere. I spent three days at the Solapur railway station, undecided. Then, I met an older woman and decided to accompany her to Mumbai."
For Laxmi too, escaping her Chhattisgarh hamlet seemed like the only way out. However, even when she reached Mumbai, the ordeal was far from over. Then 19, she bought into the words of a man who promised to take care of her and accompanied him to his house. "Later, I realised that I was his family's domestic servant. They made me do all the work at home but did not pay me a single penny." Laxmi then escaped the house and was finally rescued by Urja's staff.
The two are now training hard, running more than seven kilometres every morning, in addition to working part-time at restaurants and attending night school. But both are determined and refuse to go back home.
Close