Congress leader announces protest rally for supply of water in Rajasthan's Bharatpur
Updated on Sep 23, 2017 07:32 PM IST
Former legislator from Deeg-Kumher and state Congress senior vice president Vishvendra Singh on Saturday announced to launch a protest rally on December 25 to demand water for Bharartpur region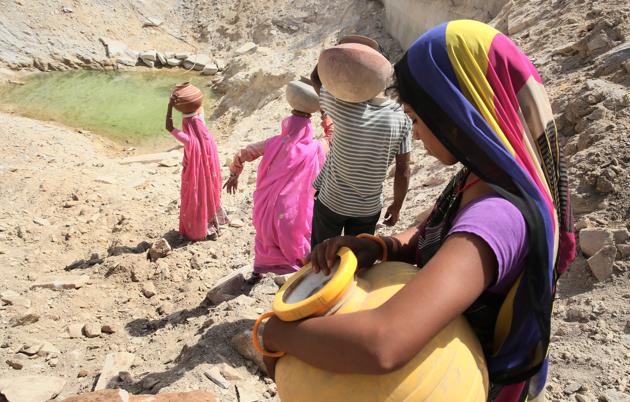 Hindustan Times |
, Bharatpur
Suresh Foujdar
Deeg-Kumher legislator and state Congress senior vice president Vishvendra Singh on Saturday announced to launch a protest rally on December 25 to demand water for Bharartpur region.
People in large number will participate in the rally at the Lohagarh Stadium from where the agitation against the state government will be launched, said Singh, who earlier launched a campaign for job reservations for Jats.
"After success in fighting for other backward classes reservation, the next agitation will be launched for water looking at the apathetic attitude of the ruling BJP towards the needs of the district," he said.
A Jan Chetna Yatra will be launched from the last week of September to spread awareness among the people of the district, he told Hindustan Times.
"People from all castes, religions and farmers have been facing water crisis for a long time."
A much as 70-80% of groundwater in the district is saline and farmers have been demanding water from the Yamuna River from Haryana through the Gungaon canal since 1984, he said.
According to the May 12, 1994 water sharing pact between five states, including Rajasthan, Hariyana, Uttar Pradesh, Delhi and Himachal Pradesh, states that 1,280 cusec of Yamuna water should be released for Bharatpur.
The water sharing pact between the Rajasthan and Hariyana governments states that the district should receive 500 cusec water every day through the Gurgaon canal from Haryana
"The Ashok Gehlot government in 2013 inaugurated the ₹ 755 crore Chambal drinking water project at Mallah to provide water to villages of the district but the present government has failed to ensure that water from the Chambal reaches the people," Singh said.
The Chambal project was slated to be completed in two phases. In the first phase water was to be supplied to Deeg-Kumher, Bharatpur city and Nadbai, Rupwas, Weir and Bhusawar in the second phase.
Chief minister Vasundhara Raje visit a visit to Bharatpur four years back, assured to provide water to farmers.
Bharatpur and Alwar are under the National Capital Region The government has sanctioned ₹900 crore for Alwar in the last budget through various schemes but no budgetary allocation was sanctioned for Bharatpur.
Water can be supplied to western Rajasthan through the 750km-long Indira Gandhi Canal and from the Narmada River for Jalore and other districts.
The agitation will be to demand water from the Chambal drinking water project for the villages of the district and water from the Goverdhan canal and the Yamuna River through the Gungaon canal from Haryana.
"Distribution of water from the Yamuna can be solved as the BJP is in power in Rajasthan and, Haryana. The government should ensure that farmers in the district get water from the Yamuna to irrigate their crops," Singh said.