High liquor sale during festival pushes Bengal's revenue collection to record high
In October, sale of India made foreign liquor (IMFL) stood at 1.20 crore litre, marking a shopping 57% rise over October 2017.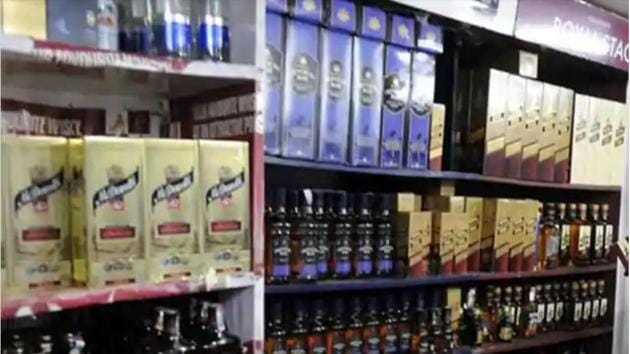 Published on Nov 12, 2018 06:10 PM IST
Record sale of liquor during the ongoing festivities in Bengal has come as a blessing for the cash-strapped Trinamool government. The state excise department is confident that it will be able to raise Rs 10,500 crore towards revenue by March 31, 2019, a target it had set for the current fiscal.
In October, sale of India made foreign liquor (IMFL) stood at 1.20 crore litre, marking a shopping 57% rise over October 2017.
Similarly, sale of licensed country liquor last month touched 1.24 crore litre, 31% more than the corresponding figure of 2017.
"The festive season will continue till the first week of January. This trend will help us meet the revenue target for the current fiscal," a senior excise department official, who did not wish to be named, said.
P K Paul, state additional excise commissioner (statistics and analysis), admitted that liquor sales peaked during October but refused to attribute any particular reason behind the trend. "It is too early to analyse why sales go up during a particular month," he said.
State finance and excise minister Amit Mitra had set a target of Rs10,500 crore towards collection of excise revenue in 2018- 19. The target was higher by 82% over fiscal 2017-18.
Interestingly, in 2017- 18, Mitra projected excise revenue of Rs 5,781 crore. It was just 10.36% higher than the collection in 2016-17. However, he was happily surprised at end of the year when revenue collection touched Rs 8,700, marking a 50% rise.
Senior officials of the excise department said there are reasons behind the rise in liquor sale during festive reason.
"Recently, the government decided to allow 2,000 new retail shops in rural areas. This has contributed to higher sales in rural areas, something that never happened before," an excise department official said on condition of anonymity.
He said the state government's decision to take control of liquor distribution last year was a masterstroke because it ensured additional income for the state exchequer.
"Prohibition in the neighbouring state of Bihar is another big factor. Ever since the ban was imposed in November 2015, Bengal has witnessed a jump in sale figures, especially along the inter-state border. Apparently, entry of tipplers from Bihar increase during Holi, Durga Puja, Christmas and New Year's Day. Last month, sale figures jumped in North Dinajpur and West Burdwan districts that are closer to towns in east Bihar," the excise department official said.
OP Gupta, a liquor vendor at Dalkhola in North Dinajpur district, confirmed the claims of the excise department. "Sale figures were really impressive last month, thanks to tipplers from Bihar," he said.
Close Story