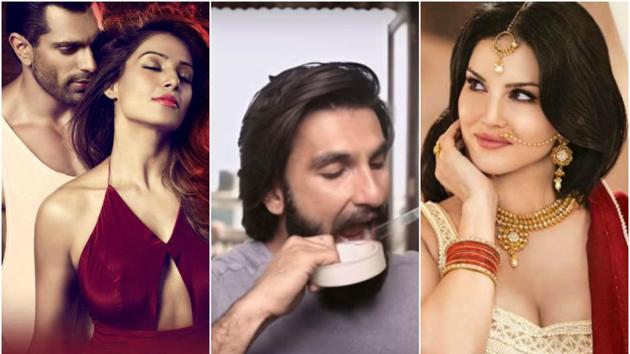 Condom ads on TV: It's the teens that need to watch these ads and have safe sex, say ad gurus
According to a new advisory, issued by the Ministry of Information & Broadcasting, TV channels can only broadcast condom ads between 10pm and 6am. We ask media professionals what they think.
HIndustan Times | By Naina Arora and Henna Rakheja
, New Delhi
UPDATED ON DEC 13, 2017 06:17 PM IST
The clock strikes 10 and the children had better go to bed. It's time now for not just reality shows and movies with adult content, but also condom advertisements to be aired. As per a new advisory issued by the Ministry of Information and Broadcasting, Government of India, TV channels cannot air condom advertisements that could be "indecent and inappropriate for viewing by children" during the day. All such ads will now be screened only between 10pm and 6am.
But, are these advertisements for children or adults? "The move is absurd," says Pooja Bedi, actor-TV show host, who starred in a popular, and controversial, condom ad in the Nineties with model Marc Robinson. "India's greatest problem is its overpopulation, and one control measure is condom. You see [the ads] in the day and practise [safe sex] at night. If they're aired at night when you are anyway not turning on the TV, and you are busy doing other things, how are you going to see them?"
Some ad filmmakers, too, feel that the new diktat is absurd. Advertising veteran Prahlad Kakkar says, "[Condom ads] are meant for children. Children [and young adults] are the ones most susceptible to things like venereal diseases, e.g. AIDS because above 14 you're promiscuous. The adults already know about [condoms]. It's the children who need to be educated and be safe. Don't you teach children good touch and bad touch? So don't you think this is an extension of that?" Kakkar adds, "You cannot blame the government because they're at their wits end trying to bring down the population, because the whole nasbandi (vasectomy) programme has backfired. So now kill [people] off with AIDS, and do it on the moral high ground, by saying that condom ads are not good for families."
Dissing the banning culture,Pritish Nandy, filmmaker-writer, "Why should the government start banning things that are unnecessary? The government has no idea about its citizens, and least of all, the young. This ban is based on the notion that young children should not watch [condom ads]. The point is: young children today know all about condoms, by the time they are in class three and four. That is why you have so many sexual harassment cases even among small kids. I don't much care for the quality of the condom ads that appear. But safe sex is something everybody should know about, particularly young kids."
And what about the so-called vulgar content in these ad films, which has made the government take this decision? Bedi says, "Nothing shown in a condom ad is more provocative then steamy Bollywood scenes or item numbers. And those steamy scenes and item numbers are aired freely on cable channels, without any time restrictions. If there's a need, they can have different kinds of ads [aired] during the day, but they must educate people on the use of condoms, no matter what."
There's another school of thought. R Balki, filmmaker and adman, feels that the move isn't a hindrance to birth control and safe sex campaigns, as "the kids these days sleep only at 12". And Prasad Naik, director of the condom commercial featuring Bollywood actors Bipasha Basu and Karan Singh Grover, feels that in a democracy, one should respect everyone's opinion. He says, "A lot of people must not be comfortable with [the condom ads] — may be in our culture, I guess. In a democracy, it's fine, [as] some people complained and the government took action. They must have taken the majority opinion and then taken the decision."
Will the move affect the content of condom ads in the future? "Maybe," says Naik. And Kakkar sums it up: "As long as it's not vulgar, it's an education. I had designed an ad campaign for women about five-six years ago. The message was: If it's not on, it's not on."
And, here's how the Twitterati has reacted to the government decision:
Follow @htshowbiz for more
Close