8-month-old boy youngest to undergo brain surgery in Mumbai hospital: Doctors
Hindustan Times |
, Mumbai
Aayushi Pratap
Nov 11, 2016 02:35 PM IST
Jaishan Tamilarasan from Coimbatore had about 30 epileptic seizures a day, since his birth. His parents said that something was very odd about this behaviour
An eight-month-old boy with epilepsy is possibly one the youngest in the city to undergo a brain surgery for his condition, said doctors.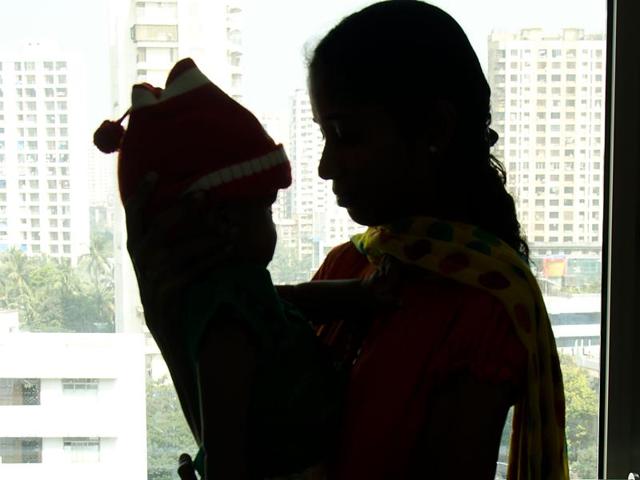 Jaishan Tamilarasan from Coimbatore had about 30 epileptic seizures a day, since his birth. His parents said that something was very odd about this behaviour. "He had abnormal face and eyes movements. Sometimes, his hands and legs would jerk and he would make grunting sounds," said Jaishan's mother, Sudha, 24, a homemaker, who brought him to Mumbai last month for treatment.
Although doctors immediately put him on anti-epileptic drugs, they failed to improve his condition. "Antiepileptic drugs don't work for about 30% of all epilepsy cases. One of the commonest reasons for this is structural deformity in the brain," said Dr Pradnya Gadgil, consultant neurologist, Kokilaben Dhirubhai Ambani Hospital, Andheri, who is treating Jaishan.
An MRI scan revealed that nearly two-thirds of his left brain was malformed. Doctors decided to perform a brain surgery to prevent the loss of his cognitive abilities, which may have happened in the coming years owing repeated seizures.
In a pre-surgical evaluation, the exact region in the brain where the seizures originated was identified. "In such cases, we usually remove the part of the brain where the seizures originate, but, in Jaishan's case, this area is very large. So, we disconnected this part from the rest of the brain," added Dr Gadgil.
The surgery was extremely complicated as the area that was operated on was close to the region of the brain which controls the motor activity of the right side of the body and the vision of the right eye. "There was a risk of complete paralysis of his body on the right-hand side. Fortunately, the surgery was successful and nothing went wrong," said the doctor.
While Jaishan is now doing well, doctors said that awareness about paediatric epilepsy continues to remain poor across the country. Dr Vrajesh Udani, consultant neurologist, PD Hinduja Hospital, Mahim, said that parents are not able to identify the symptoms when the child is still young. "The prevalence of epilepsy is 0.5 to 0.7 per thousand people, of which 40% of the cases are in children," said Dr Udani.