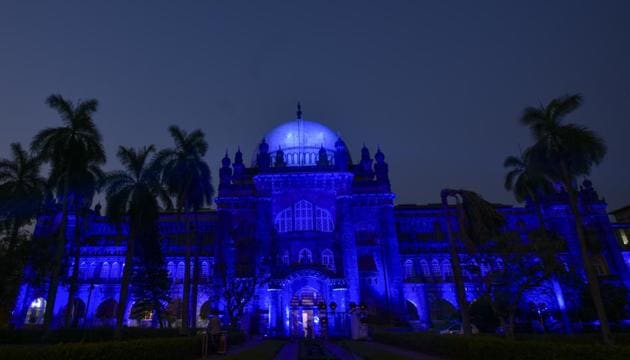 Autistic adults can contribute to the society, says mother from Mumbai
On the occasion of World Autism Awareness Day, Parul Kumtha urges government to create job opportunities for autistic adults
Hindustan Times | By Aayushi Pratap
, Mumbai
UPDATED ON APR 03, 2018 01:52 PM IST
Parul Kumtha is one of the founding members and president of Forum For Autism, which was started in 2001 by mothers of children with autism. Her son, who is now 25, has autism. This is her story.
When my son Kabir was two years old [1994], I knew something was not right. Every time he needed help, he would not call but pull my hand and lead it to the object. It was not that he could not say 'mumma'. I remember a famous song from the 90s 'amma dekh' that he loved singing, but would replace 'amma' with 'mumma'. But, I wasn't alarmed that he was not talking much because several boys in our family started talking after they turned three.
We took Kabir to a doctor who said 'we should wait and see' and recommended play therapy, but didn't give a definitive diagnosis. A few months later, I was faced with a life-changing moment when another doctor put forth a hypothetical situation and asked me how my son would react.
His question was, "What would Kabir do if there was just one bottle of water at home that was placed at a height? I imagined the scenario and described it. "He would put one stool on another, use pillows," and the doctor said, "but he won't ask you for water." Although the doctor didn't say that Kabir had Autism, he did hint at the condition.
Back in the 90s, autism was poorly recognised by both the doctors and the people. Most had not even heard of it and access to literature on the subject was limited. In Mumbai, back then, only a handful of doctors could diagnose the condition and recommend speech and language therapies.
The therapy sessions provided us mothers the opportunity to bond. Most of us were on sabbaticals from our jobs to ensure that our children got everything that a regular child would get. Back then, even special schools were unwilling to admit our children, as the staff lacked knowledge on teaching autistic children. We went to all kinds of schools. Of course, there were rejections, lots of it, but in the process we left a trail of acceptance and awareness.
After Kabir turned three, he was admitted to a daycare centre when his pre-primary school shut for the summer holidays. He would spend 45 minutes every day at the centre, as we believed that spending time with other children would help develop his speech and communication skills.
I would wait outside with other women, chit-chatting, as all of us had minimal social life. We supported each other emotionally. One afternoon while our children were in therapy, some of us checked with the therapist if we could go down for a quick bite. This was the first time we went out together and later started a tradition of meeting once a month for potluck. The unwritten rule was to talk about everything — except autism. Eventually, we formed Forum for Autism.
The first thing we did was to set up a library near Opera House, which had a collection of more than 500 books on autism. Our next achievement came in 1998, when we organised the first workshop on autism in the city. It was conducted by Merry Barua, parent-professional from Action for Autism, Delhi. More than 200 parents of autistic children and therapists attended the event. It was the first major platform where all of us could discuss the issue openly.
This year, the forum will complete 17 years. Although we have come a long way, a tough journey lies ahead. Today, our children are adults with autism and their needs are different. But the question that bothers us is what about our children after we are gone?
Even today the city has limited centres for vocational training. Even the ones that have been running for years do not have enough work outsourced to them. On the occasion of World Autism Awareness Day, I urge the government to create job opportunities for autistic adults so they can be productive and contributing members of the society and become self-sufficient in the future.
Topics
Close